April 24: CME Bitcoin Traders Saving The Day
Trading Crypto with Eugene is a series of daily commentary of market analysis and trading advice shared by Eugene Ng of Matrixport, a veteran trader with 10 years of experience in top-tier global investment banks. If you like the article, please follow us here on Blockchain.News so you won't miss our future publications.
BTC led the charge in this rally with gains of over 5% and some standouts including Tezos, Cardano, and Stellar up 11%, 12% and 16% respectively. With U.S. stock market opening quite strongly despite the 4.4mil jobless claims number, BTC seemed well bid throughout the opening with most shorts getting liquidated around $7,500 level. As the April contract settled, May contract started trading at a premium, leaving the term structure back to contango. To put things into perspective, futures were trading mostly in backwardation earlier in the week (please see chart below).
A high of almost $7,800 got the market slightly excited with 17 days left to halvening, the market seemed poised to get back into a bullish frame. It did play to the initial resistance zone of $7800 region (please see chart below). There is reasonable likelihood we see BTC being supported well if equities remain stable given that the underlying macro fundamentals are in place. In my note on Tuesday, I shared that it's also time to be long volatility given that volatility has softened drastically towards near pre-March crash levels, and I continue to expect volatility to persist ahead of halvening and such uncertain global economic times.
Trade idea for the day, don't chase. Don't think we are in the "FOMO" mode yet. Buy on dips between $6,900 to $7,100 region, and hope our $7,500 call option that we put on earlier in the week settles in the money today! Goodluck and have a restful weekend ahead with your family.


BTC touched (A) yesterday and potentially it could drift towards B, or even Y if risk turns ugly. For now, I think it's a buy on dips between $6,900 to $7,1000.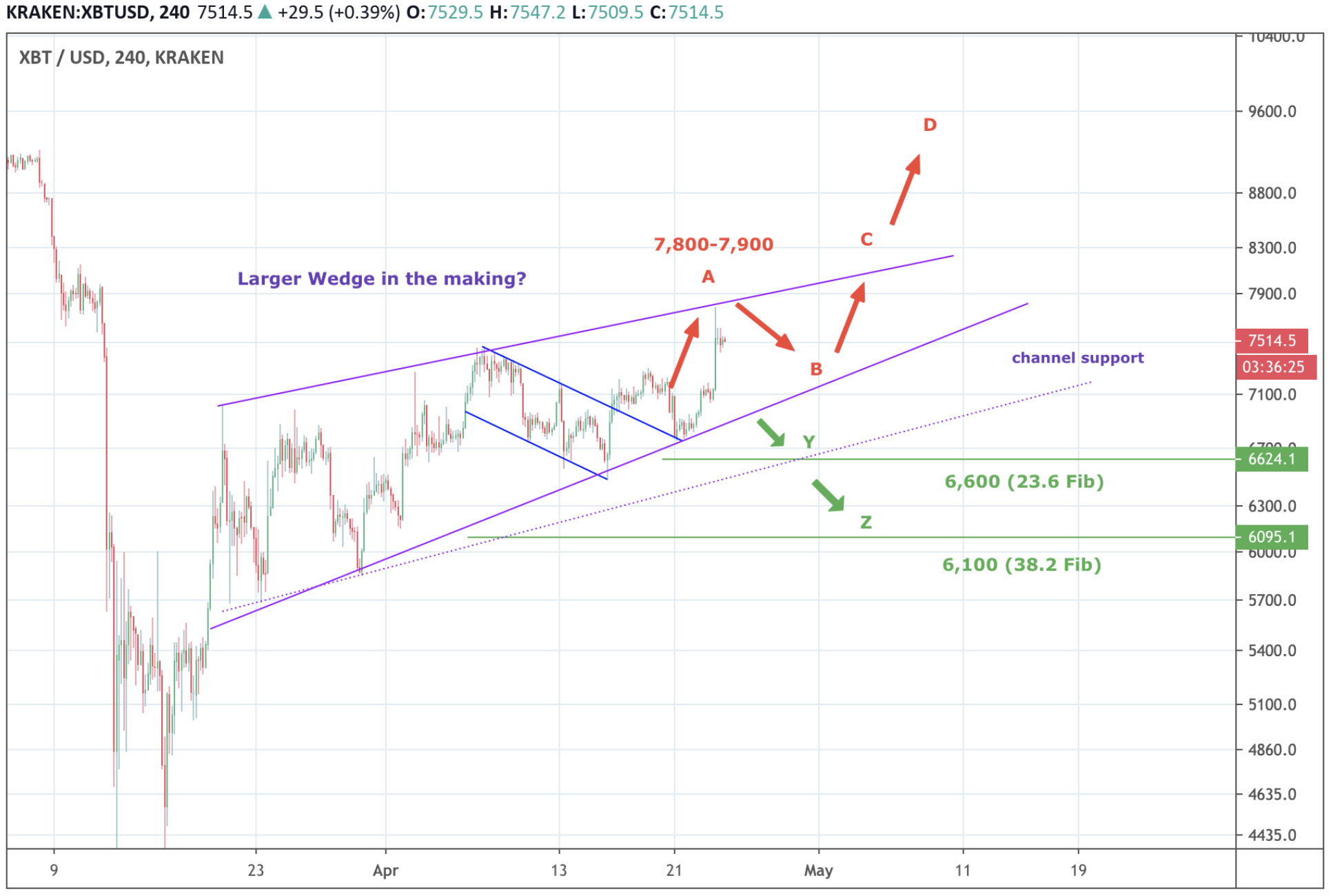 Dont fight the Cup and Handle pattern... Where to buy? See the bottom uptrend channel.. $6900 to $7100 region...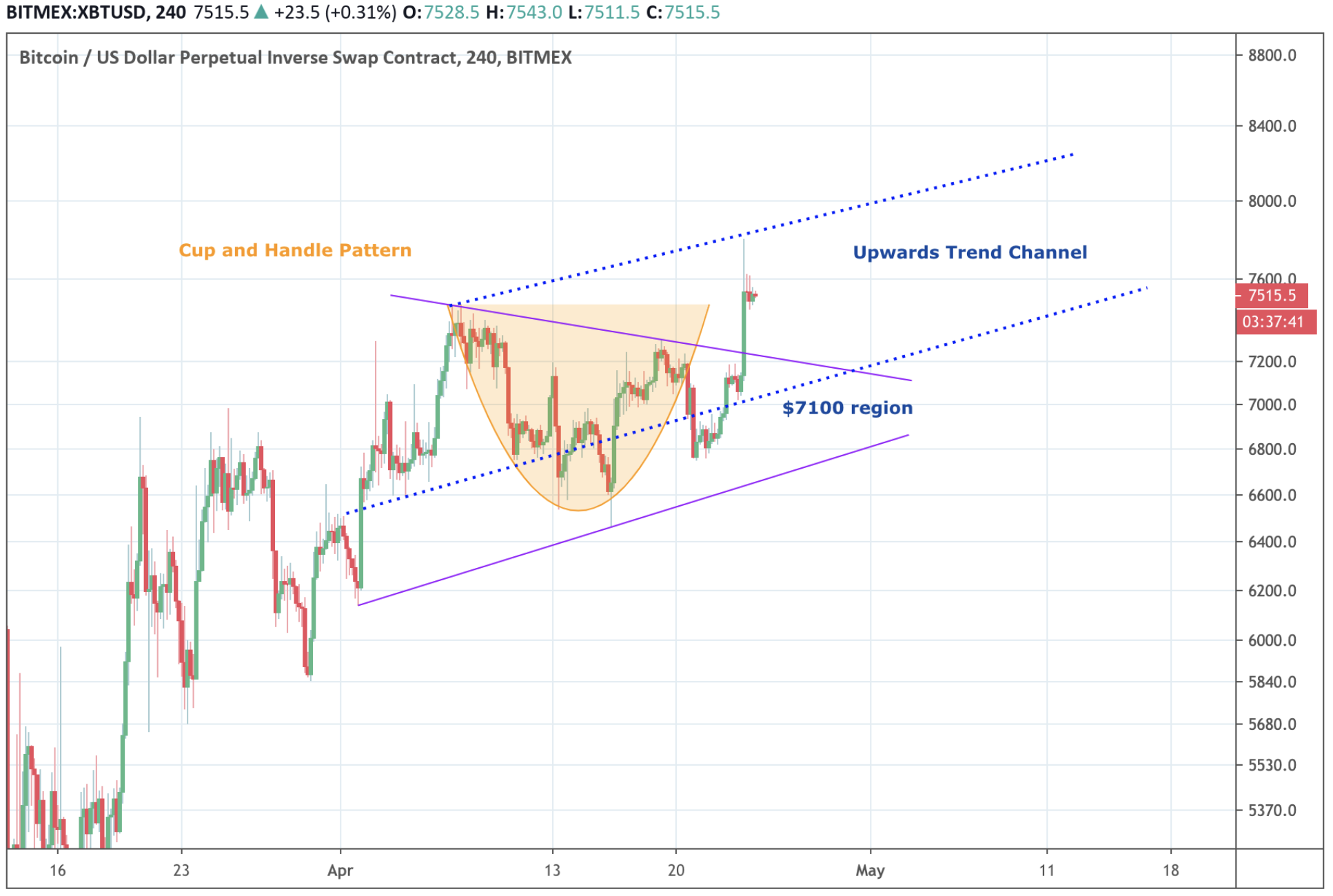 But S&P futures still refusing for a decisive break higher... still respecting the significant trendline resistance last night...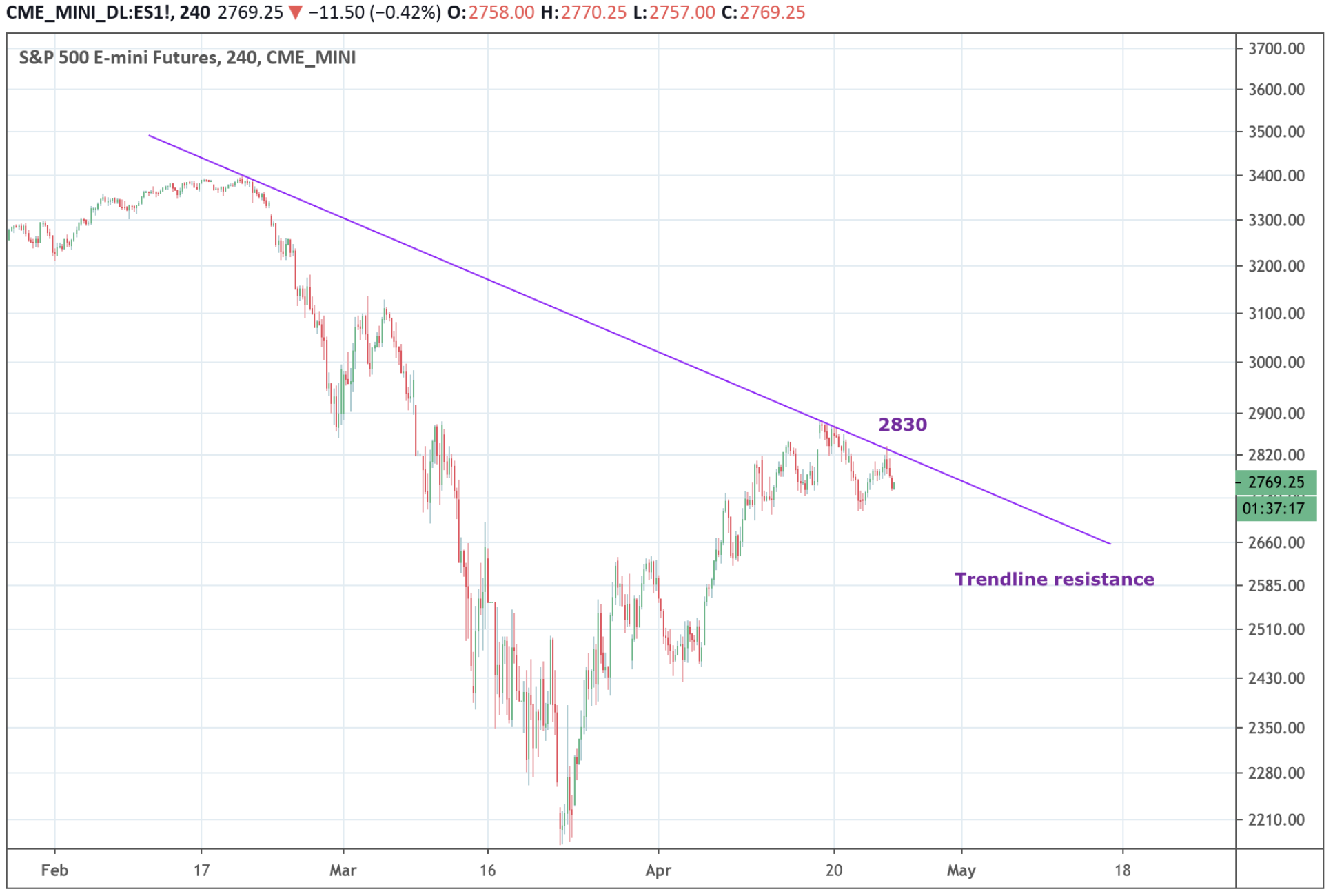 Futures turning contango for Bitcoin... Market turning bullish, quite a drastic change in sentiment since earlier in the week..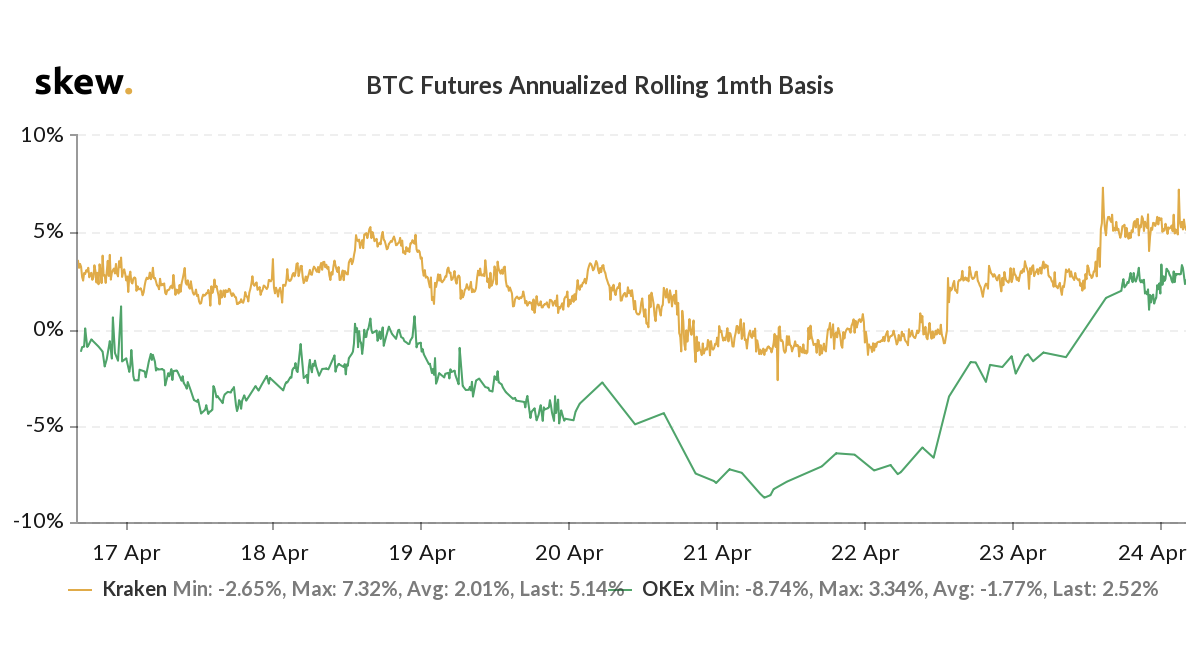 Bio of Eugene:
Eugene is currently a sales and business development director for Matrixport. He has 10 years of experience in institutional trading, financial derivatives and sales in Citibank, Barclays Capital and Deutsche bank. Eugene started investing in cryptocurrencies in 2017, and has since advised multiple projects worldwide, raising more than U.S. $50 million. Because of his active involvement in fundraising, Eugene is well-connected with the crypto ecosystem. Beyond advising projects, Eugene takes a keen interest in trading and managing his personal portfolio. He has been featured on Bloomberg, Forbes and Yahoo.
Disclaimer
Opinions expressed are solely the analyst's own and do not express the views of Matrixport the company.
The views and opinions expressed in this article are those of the contributor and do not necessarily reflect the view of Blockchain.News.
Read More