Jul 23 Trading Analysis: If only Robinhood has ETH listed
Trading Crypto with Eugene is a series of daily commentary of market analysis and trading advice shared by Eugene Ng of Matrixport, a veteran trader with 10 years of experience in top-tier global investment banks. If you like the article, please follow us here on Blockchain.News so you won't miss our future publications.
Thanks to the Office of the Comptroller of the Currency letting all nationally chartered banks in the U.S. to provide custody services for cryptocurrencies, the crypto world skyrocketed with ETH performance the talk of the town. ETH up a whooping 8% in the past 24 hours on momentum (MoMo) heading into ETH 2.0 testnet on Aug 4 as well as China's state-backed Blockchain-based Service Network (BSN) integrating with six public chains including Tezos, NEO, Nervos, EOS, IRISnet and Ethereum (announced 2 days ago). In fact, ETH's move has some decent volume backing it up with open interest (OI) across major exchanges near yearly highs as well as record OI in ETH options. Whether you want to buy into MoMo, I will leave it up to you, my thesis continues to be that "its mostly recycled capital in the space moving into ALTs (non-BTC coins)" so the most logical way to participate is through buying ETH Calls $300 to $350 for the next few weeks. If we had the equivalent of an Elon Musk or Robinhooders in ETH, I would have almost certainly been more confident in the move. Unfortunately, ETH's biggest setback has always been "a bunch of geeks" who aren't really about marketing and missing "deadlines of deliverables".
Stock markets around the world continue to remain buoyant with Miracle Drug narratives, EU Summit a success (yawn and EUR 1.15 break) and gold (& silver) flying. More so now with EV iron man Musk's Tesla beating consensus which qualifies the company into S&P 500. It's all about MoMo for $TSLA, we will just have to see how much of that has been already priced in. This is why crypto is trading firmer but also why I believe we won't see much inflows until cross asset volatility starts to decline sufficiently such that it makes crypto vol more interesting.
Trade strategy: Buy out of the money BTC and ETH calls; BTC 10 to 10.5k calls and ETH 300 to 350 calls for the next few weeks. Let's not get ahead of ourselves; whether we actually FOMO and chase, we will have to monitor for continued "recycled capital" and hopefully fresh inflows to keep the MoMo going. CME listed BTC futures did increase 16% on Monday for OI, so let's see if these "fresh inflows" have some MoMo legs that could manifest into FOMO. Gdluck.

Technically speaking, we need to close above $9,800 for a clear path towards the moon. Otherwise, we are still at risk of a move lower... so stay calm bulls, and be safe bears...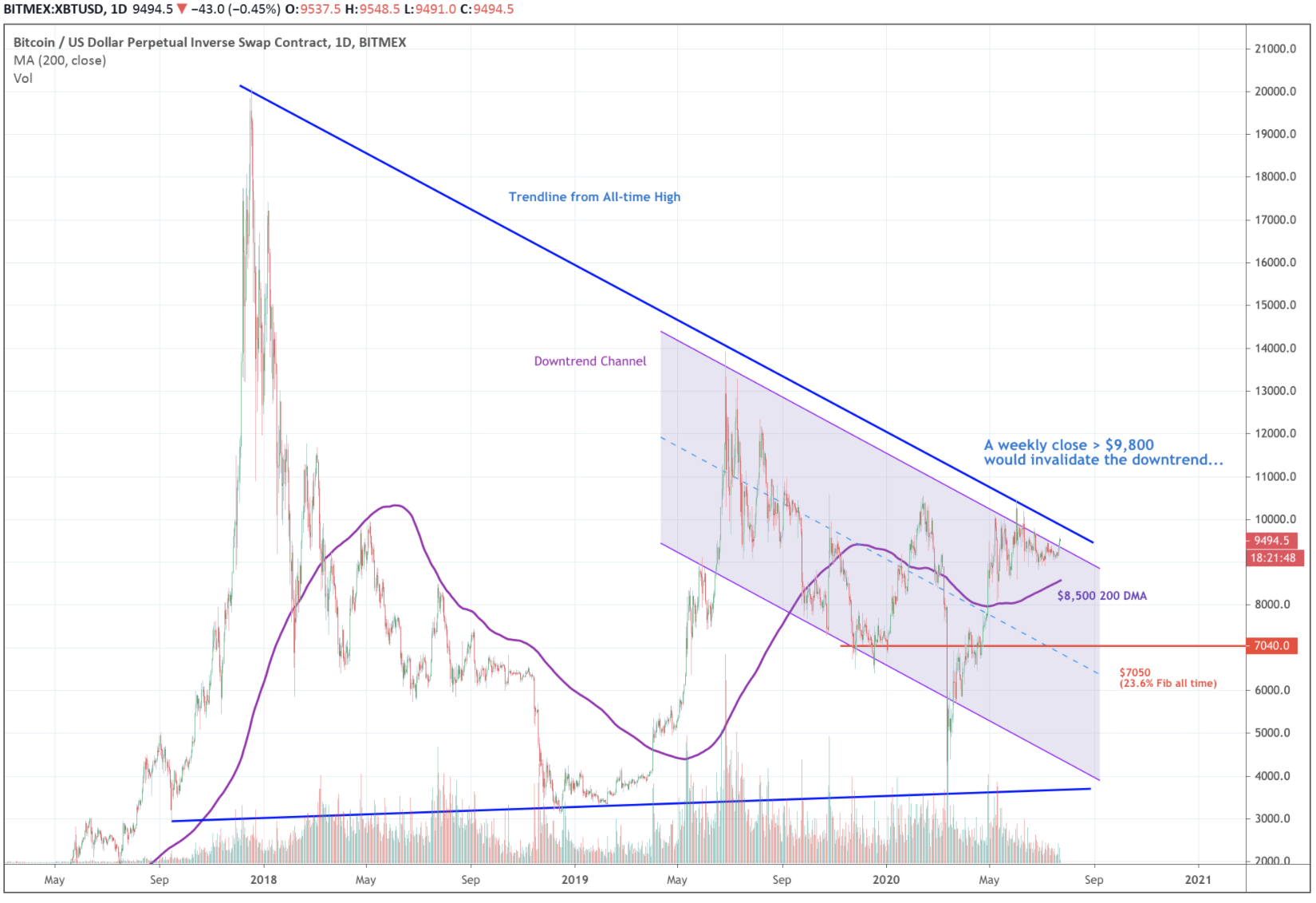 Dai's supply is shooooooting up over 40mil thanks to DeFi growth resulting in uptick in the ETH-based stablecoin.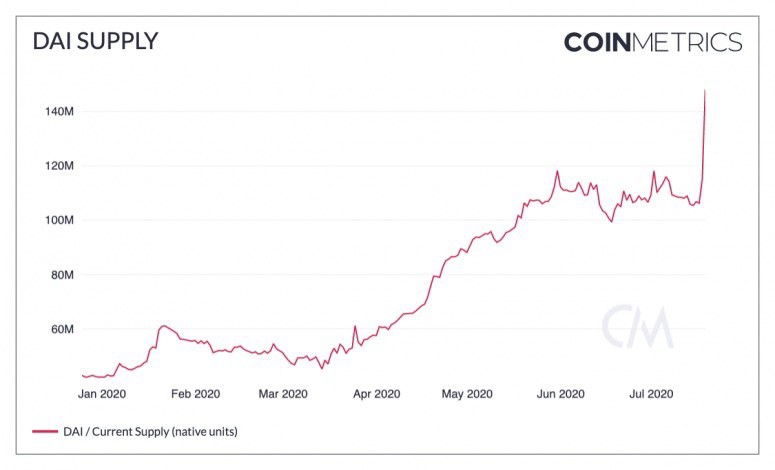 ETH December options has the highest Open Interest.... clearly indicating that investors are looking for a lotto potential surprise in ETH 2.0 this year, but let's be real, it's going to happen only early next year as recently announced.... All that time decay....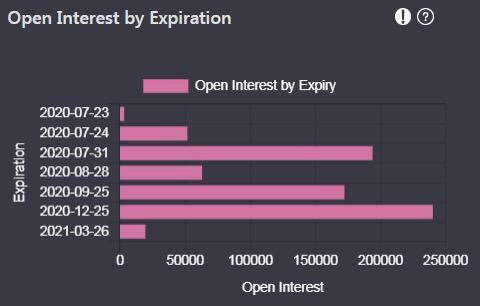 What fundamentals? Forget intellectual debates or discounted cash flow valuations, you only need to know how to trade like Robhinhood. This is MoMo style trading. So many HF managers wish they were like Robinhood users... I only wish they knew when to start selling...

Disclaimer





Opinions expressed are solely the analyst's own and do not express the views of Matrixport the company.




The views and opinions expressed in this article are those of the contributor and do not necessarily reflect the view of Blockchain.News.
Read More