April 20: Too Many Have Missed the ETH Lining Because They're Expecting BTC
Trading Crypto with Eugene is a series of daily commentary of market analysis and trading advice shared by Eugene Ng of Matrixport, a veteran trader with 10 years of experience in top-tier global investment banks. If you like the article, please follow us here on Blockchain.News so you won't miss our future publications.
Active weekend for crypto with ETH stealing the limelight up almost 8% while BTC up only 1.5%. The main catalyst for ETH in the past 48 hours was the first block being mined and validated on the ETH 2.0 testnet. Others include record stablecoin volume on ETH, and recent record inflows for Grayscale's Ethereum trust. But not everything was rosy for the ETH community this weekend as they suffered yet another DeFi attack; US $25mil from DForce's Lendf.me. For the root causes, refer to this great read here. Binance also announced a new smart contract blockchain designed for high-performance base-layer for DApps, sounds like we have got another ETH competitor.
So how do we trade today? BTC is the beneficiary of the ETH's powerful weekend rally and I think technicals also support a move higher in the next 24-48 hours. On that point, there is a likelihood we see BTC spiking to a high of $7,800-$8,000 regions should risk assets continue to stay buoyant this week. I'm just holding back from saying "all in" because I'm not confident that there are sufficient dry powder/fresh inflows of capital sustaining the next huge run-up. Will we continue to have ETH-driven broad-based rally? Not sure too. It is during times when I don't want to risk my entire capital but potentially have exposure to the upside that I'm likely to buy some OTM call options such as BTC $7,500 calls that expire this Friday. Good luck!
Cup & Handle Pattern tends to be bullish continuation patterns so technicals supporting the uptrend narrative...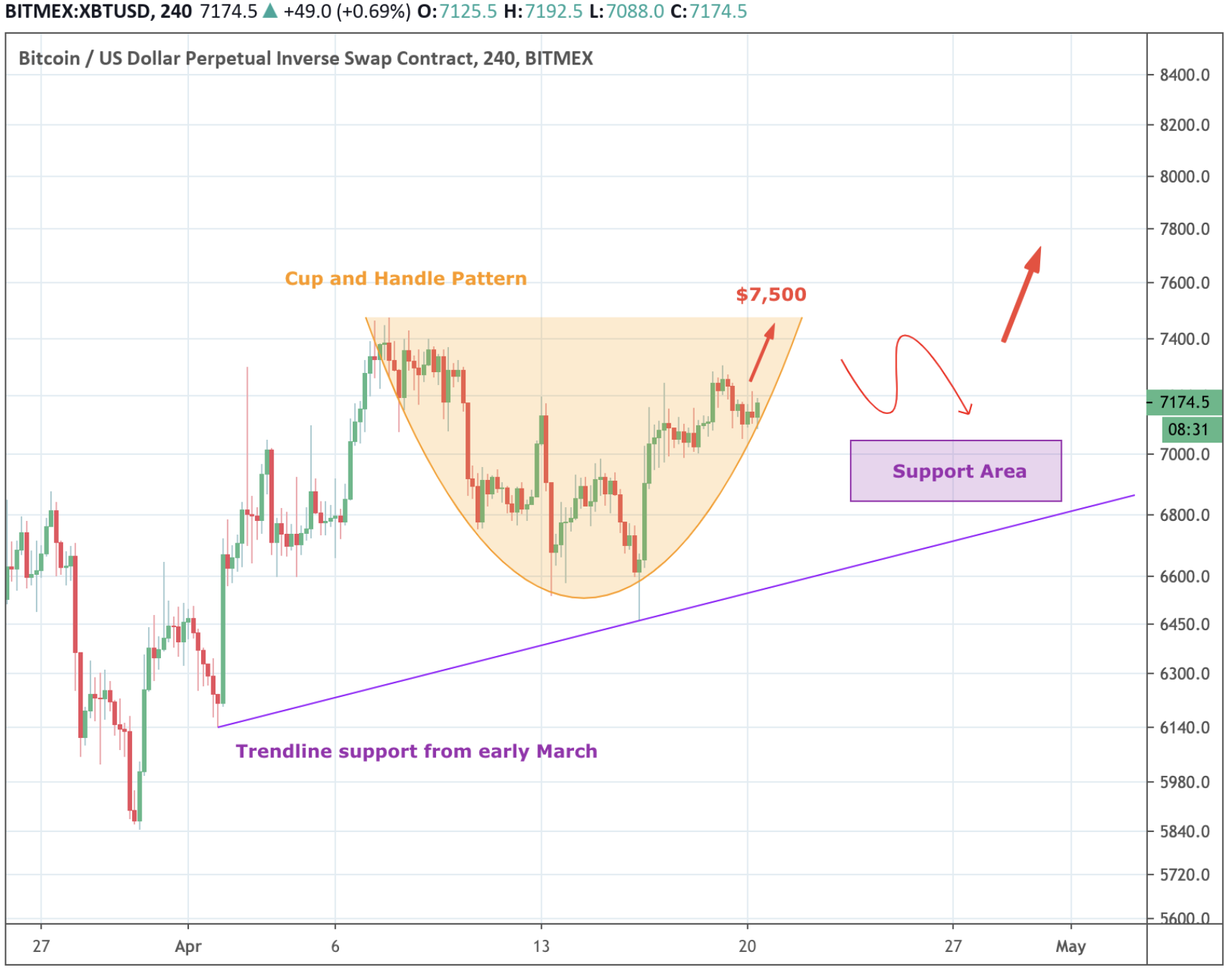 Larger wedge formation shows potential for $7,800 to $8,000 region if we do see the uptrend technical play out...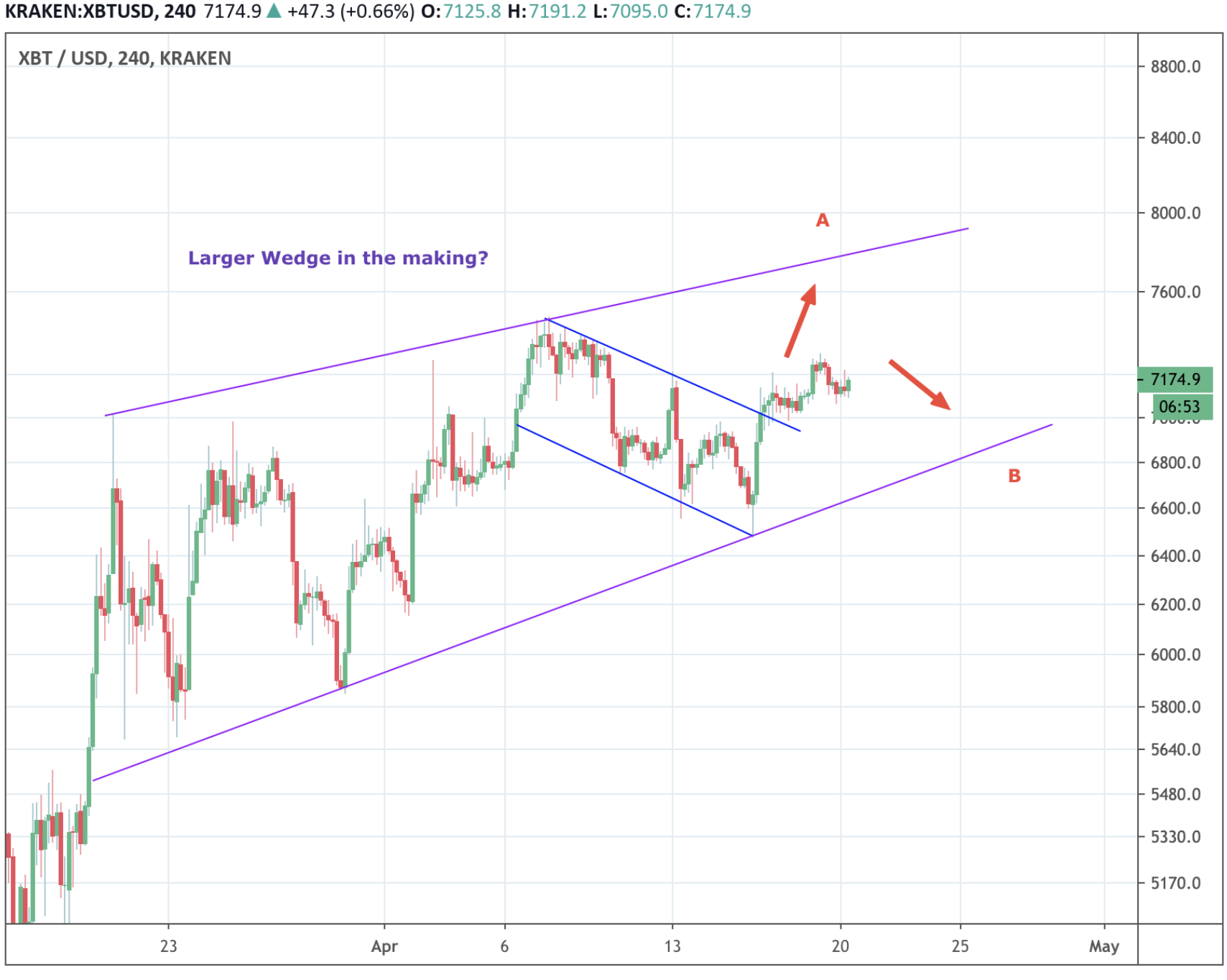 ETH in a triangle too... There is a chance we go either direction, but just wanted to highlight to you how far it has rallied since Friday.. more than 25%...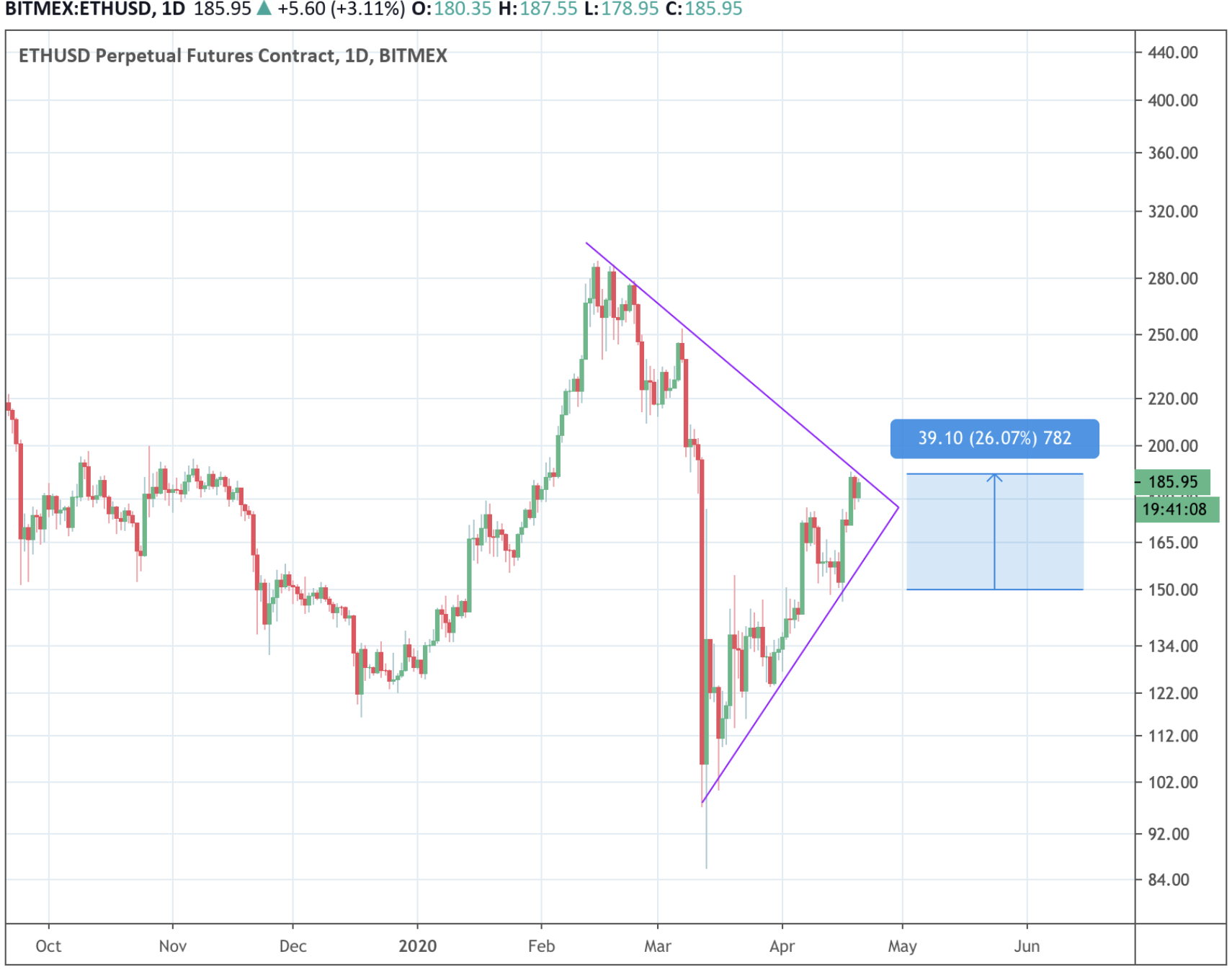 Disclaimer

Opinions expressed are solely the analyst's own and do not express the views of Matrixport the company.



The views and opinions expressed in this article are those of the contributor and do not necessarily reflect the view of Blockchain.News.
Read More