Bitcoin and Ethereum Shed Off Slight Price Gains, Is The Bullish Rally Over?
Bitcoin (BTC) and Ethereum (ETH)'s movements today may be an inclination that the top two cryptocurrencies are nearing the end of their bullish rallies. There has been a close watch on both BTC and ETH in the past weeks as both have made huge price moves in terms of percentage gains.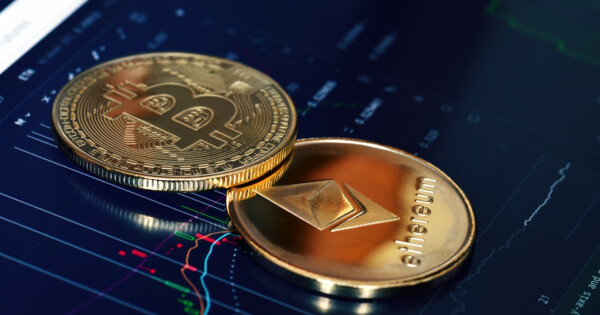 Investors, particularly those who bought Bitcoin and Ethereum back when the market crashed in March, are sitting on a significant amount of profit. Historically, as depicted in December 2017 when Bitcoin first recorded its first significant all-time high above $19,000, cryptocurrencies have corrected from their highs after their market gains. If history was to repeat itself, BTC and ETH may be slowing in momentum soon.
Why Bitcoin's Price Is Down Today
The volatility of Bitcoin in the past month has been high and it is characterized by a series of huge jumps within a short period of time. However, the 16.2% growth Bitcoin has recorded in the past week is currently wearing down as BTC has undergone a drop of 1.8% in the past 24 hours according to Coingecko.
It will not come as a surprise if the bearish actions being seen in Bitcoin is a result of some investors, particularly institutional ones, making a profit from their Bitcoin holdings to record a profitable quarter for their shareholders.
While this is a valid possibility, Bitcoin's price is also unpredictable as many are unsure whether the investing and regulatory cryptocurrency field will shift in the upcoming year, and the thought of this may be enough to push retail investors to liquidate their Bitcoin profits. Nonetheless, the technical indicators on TradingView point to a short-term positive performance of Bitcoin, and this may keep the coin's price above $25,000 for a while even though current sell-offs are ongoing.
Ethereum Also Seeing Price Corrections
Parallel to Bitcoin, the price of Ethereum is also seeing corrections today, having dropped 2.8% in the past 24 hours. The growth of Ethereum in the past has been positively correlated with that of Bitcoin, and the prospects of Ethereum 2.0 network who's beacon chain is now live may serve to bring the second-largest cryptocurrency by market cap higher in the long run.
While it may be correctly presumed that the future moves of Ethereum will model that of Bitcoin, Ethereum's volatility may take a different twist. Ethereum bulls will want the coin to beat its all-time high records as much as Bitcoin has done in recent days.
While the crypto sphere observes with keen interest how the crypto market will end the year, the current dip in prices may likely signal a temporary end to the recent bull rallies of both top cryptocurrencies Bitcoin and Ethereum.
Image source: Shutterstock
Read More