Bitcoin Price Pops Over Wall Of Sellers at $20K, Flips Resistance to New Support Level
Despite reports that a wall of sellers was waiting for Bitcoin at the $20,000 price level, which had become a crippling psychological barrier for the crypto market, the BTC price surged over the wall and is now trading at new all-time highs, possibly flipping the resistance to a new support level.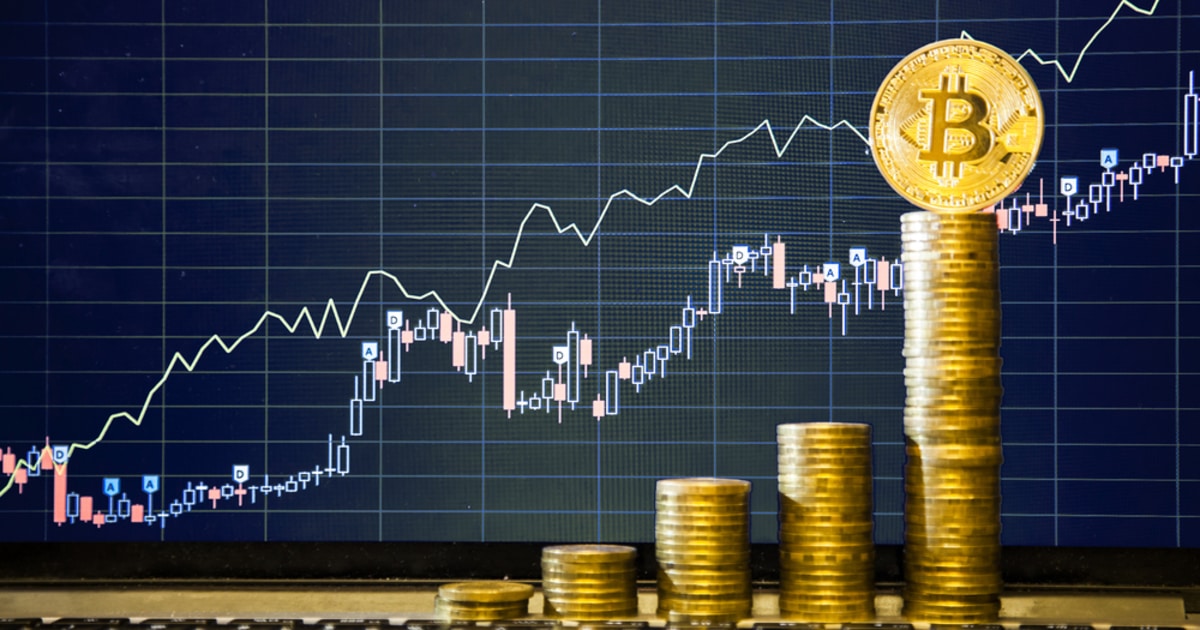 Bitcoin is surging into realms of new price discovery gaining over 13% in the last 24 hours and now trading at an astonishing $21,900 at the time of writing, according to CoinMarketCap.
In an interview with Bloomberg on Dec 17, Dave Weisberger, co-founder and chief executive officer of the trading software provider CoinRoutes explained:
"Today's price action, in particular, is instructive. There was (supposedly) a "wall of sellers" at $20,000, but those were not "natural" sellers that had bought at that previous price. Rather, they're speculators betting against the price getting through that level. The result was an immediate pop, as those short sellers covered."
Bitcoin is now trading at all-time highs, the BTC price surging past its 2017 highs of $20,000. The cryptocurrency is now exploring all new realms of price discovery and Weisberger believes the $20,000 level that has served a psychological resistance in the past has been flipped to a new support level. He said:
"What happens next is anyone's guess, as it could fall below that level again. I suspect $20,000 will form a new support level unless there is actual negative news."
Institutional Bitcoin Investments
Analysts believe that this price rally is largely being driven by institutional players led by firms like MicroStrategy which has just confirmed that it will be purchasing another $650 million worth of BTC after it completes a sale of $650 million worth of debt. Earlier today, Guggenheim's global CIO, Scott Minerd, said that his firm sees long-term value in the leading crypto rising to around $400,000 per coin based on its scarcity and fundamental value.
Weisberger confirmed similar sentiment to Bloomberg, he said:
"This hasn't been a retail-led rally. Unlike 2017, the Google searches for Bitcoin have been unremarkable, and the speculation levels (as seen by leveraged foreign retail markets) have been quite low. The buying interest has been coming from corporates (such as MicroStrategy Inc.), funds (such as from Paul Tudor Jones) and other institutional-type buyers."
As reported by Blockchain.News on Dec.14, JPMorgan thinks growing institutional demand could see up to $600 billion flow into Bitcoin in the near future. JPMorgan's Nikolaos Panigirtzoglou said MassMutual's $100 million BTC purchase suggests adoption of Bitcoin is spreading from family offices and wealthy investors to insurance firms and pension funds.
The JPMorgan strategist said that while insurance firms and pension funds are unlikely to ever make high allocations, even a small shift toward the cryptocurrency could be significant—with only 1% of pension funds and insurance companies in the US, euro area, UK, and Japan assets needed to accrue an additional $600 billion for Bitcoin's marketcap.
A large reason Bitcoin continues to gain popularity is the ongoing narrative that the monetary and fiscal stimulus being deployed by governments around the world, will debase fiat currencies, so cryptocurrencies like Bitcoin that have limited supply have become attractive as inflation hedges. Coinroutes CEO Weisberger sees this trend developing for corporations. He argues:
"As corporations manage their cash and don't see their own stock as being cheap, the notion of holding Bitcoin to protect against the depreciation of the dollar (or other fiat currencies) is interesting and could gain favor."

Image source: Shutterstock
Guggenheim's Scott Minerd Says Bitcoin Price Should Rise to $400,000
Read More