ETH Price Set to Rally as Institutional Capital Flows into Ethereum
The ETH price has rallied following the launch of CME Ethereum futures contracts yesterday, rising over 9% in the last 24 hours and is currently trading slightly under its new all-time high of $1780. Will the Ether price keep rising?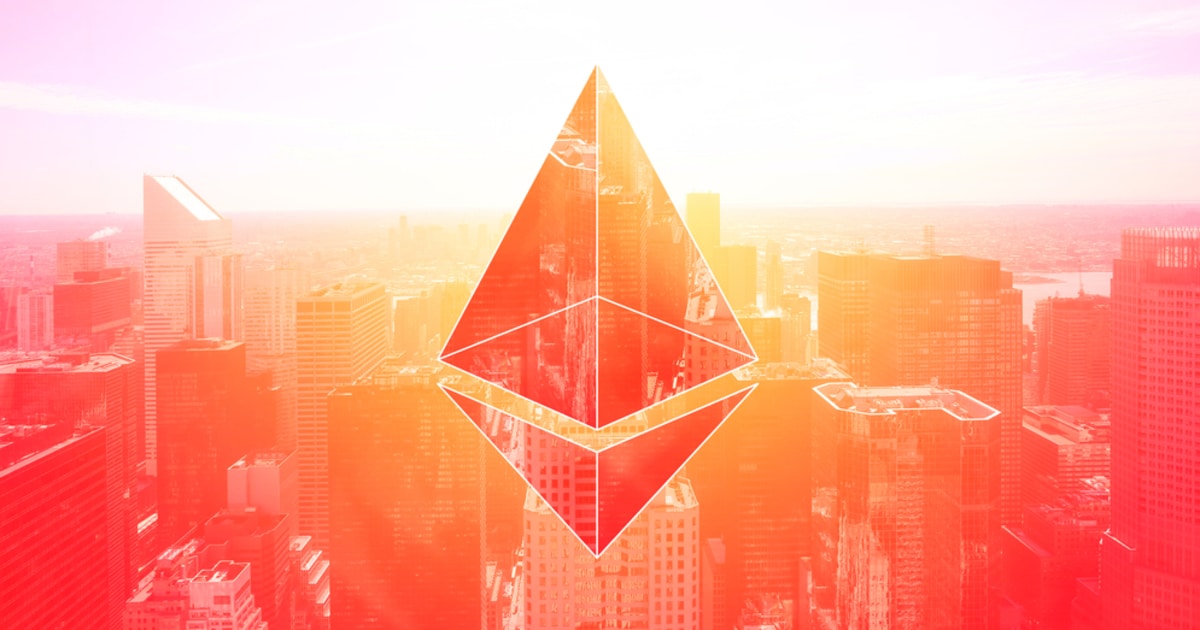 A new report from CoinShares indicates that institutions were aggressively accumulating ETH in the lead up to the launch of Chicago Mercantile Exchange (CME) Ethereum futures contracts on Feb. 8.
Ethereum price rallied after the GME contracts launched, posting a new all-time high of $1,780 on Feb. 9.—which came to the surprise of many who had expected Ether to plunge in a similar fashion to BTC after the launch of CME's Bitcoin futures in 2017.
Crypto asset manager CoinShares has reported that of the $245 million in institutional investment into cryptocurrency that took place last week, 80% of it went into Ethereum in one form or another—around $195 million.
In addition, Grayscale's Ethereum Trust has been growing in terms of the total share of the AUM figure and has now reached over $5 billion which equates to over 15%.
Bitcoin which is also enjoying new ATHs around $48,000 remains the most popular hedge and Grayscale's Bitcoin Trust still contains the lion's share of all investments, with 82% of the total AUM.
With institutional and retail interest in Ethereum and crypto also at an all-time high what can we expect from the Ether price?
Ether Price Analysis
According to the 4-hour price trend change chart, the current Ethereum price is moving in a steeper ascending channel, and the price of the recent 4-hour candlestick chart closed over the 9 –day MA as well as above the moving average ribbon, which also helps to confirm a rising price trend.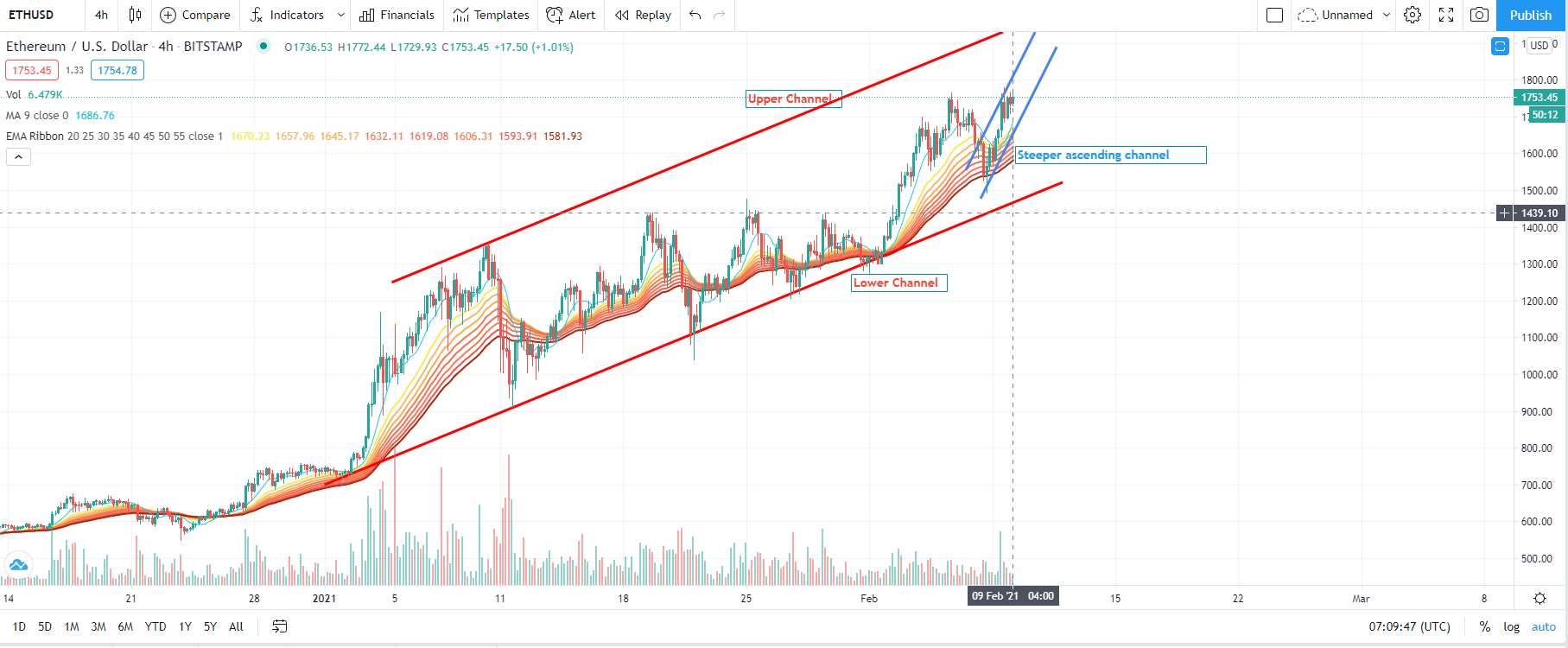 Source: 4-hour Ether/USD 
At the same time, the recent Moving Average lines that are forming in steeper patterns also aid in confirming an uptrend. However, the recently overall four-hour transaction volume for Ether did not exceed the overall upward transaction volume in early January, so the price in the short-term shows no sign of a breakout above the pressure line of the ascending channel. The Ether price will most likely oscillate and rise in the steeper ascending channel, and the Ethereum price will break through $1850.
Source: 4-hour Ether/USD

According to the Stochastic Relative Strength Index (Stoch RSI) indicator—at present, both the fast K line (blue) and the slow D line (orange) are above 80, and it seems that Ethereum is in an overbought state. Empirically speaking, when the market is oversold, traders tend to buy, indicating that it continues to be bullish or shows an upward trend.

Ethereum was last trading at $1753 according to CoinMarketCap just $27 dollars below its recently set ATH.
Image source: Shutterstock
5 Reasons Bitcoin Hit $47K ATH and the BTC Price Surge Will Continue
Read More