US-China Tech War and Data Concerns Could Create the Splinternet
Political tensions between the United States and China have been rising with a huge focus on technology, particularly in terms of data governance standards—in fact, some experts believe the divide between the two nations is growing so large, it could split the internet into the 'splinternet'.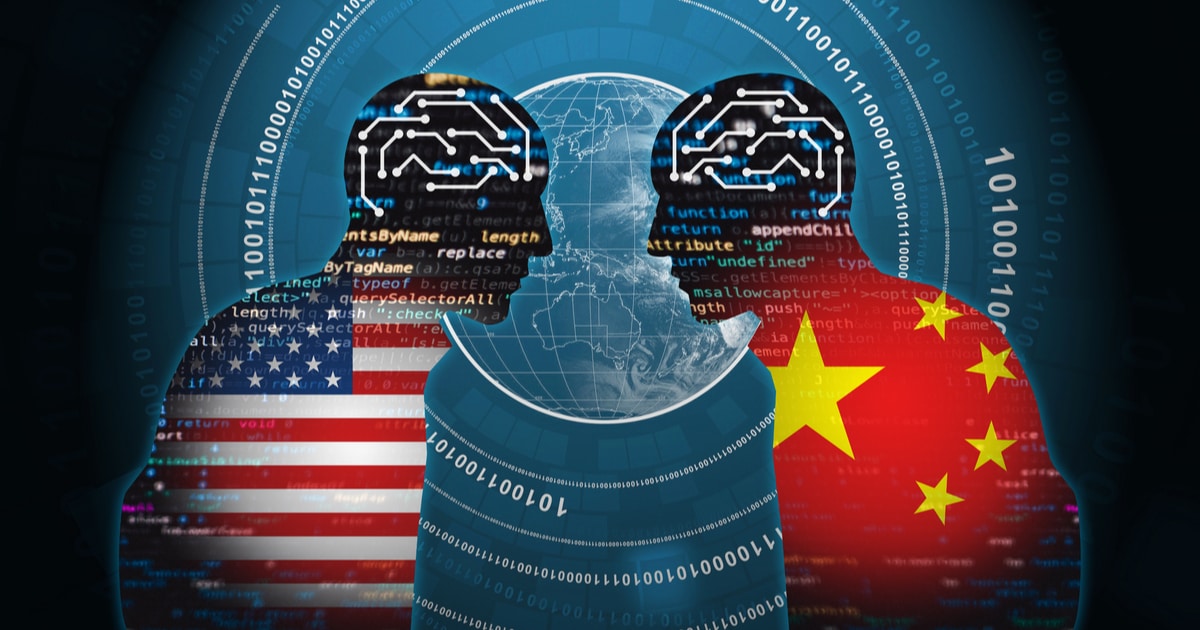 The splinternet is not a new concept—the idea that the Internet could splinter and divide due to various factors, such as technology, commerce, politics, nationalism, religion, and divergent national interest.
As US-China tensions grow, more and more experts believe the split is nearly inevitable, particularly due to growing data concerns like those publicized as President Trump went after Bytedance's TikTok, forcing a sale of its US operations to an American company to manage its data storage.
It could be argued that the split in the internet has already begun, anyone who has traveled within PRC is aware of the great firewall of China which effectively has blocked US tech companies like Facebook and Google from operating within its borders. Chinese people leverage a number of apps that are foreign to western society such as WeChat and Alipay. Leveraging websites like TaoBao instead of eBay or Amazon.
But a true birth of the splinternet would likely affect things beyond the application layer of the internet. A split in the internet could see a different set of standards imposed by each side—particularly in terms of data management which is a major point of friction between China and the US.
Expert Predicts Splinternet is Coming
As reported by CNBC on Oct. 19, one expert is predicting that data storage and governance will be the tipping point that causes the likely split in the internet into two sides—one controlled by the United States and one by China.
Paul Triolo, Head of the Geo-technology Practice at Eurasia Group said:
"I think the data issue and data governance issue is really going to be the critical thing here in terms of how far … we get a split, splinternet, or some fragmentation of cyberspace."
The World Will Choose Sides
According to the CNBC report, Triolo expects that the fragmentation around data standards and principles would determine which countries joined either side. He said that he expects that the European Union and the US would most likely "get together and ... set new standards around data."
Triolo expects that the data standards set by the US and Europe would not explicitly exclude nations with opposing views on data governance like China and Russia, however, he said:
"Any effort to do that will be perceived by China and other countries like Russia as an attempt to exclude counties from a sort of club of democracies that are trying to sort of set the new rule around data."
While Triolo believes that setting new data standards could be seen as simply that, setting a new standard that other countries must meet to participate— he believes that they will be very difficult for China to meet based on its current online behavior. He further asserted that to China it would be seen as, "as an attempt to really split the internet," and exclude the Asian powerhouse.
Triolo told CNBC that there does appear to be a lot of momentum behind this creation of higher data standards "because of this fear in many countries that there needs to be at least a common approach to how governments access data[...] then the sense that there has to be a really high standard around privacy. Then countries that meet that then would be part of the club."
US-China Tech War Other Fronts
A recent white paper by Amazon Web Services, IBM, and Deloitte among others, highlighted that the US Department of Defense is falling behind its rivals in its global military blockchain race with Russia and China.
The report warned:
"The two superpowers that pose the greatest threat to the US are both heavily investing in both the research and development of blockchain technology."
The briefing highlights China as being on the "economic warfare" offensive with its central bank digital currency or DCEP, while Russia is on defense with a lab dedicated to blockchain cyber threat mitigation.
As reported by Blockchain.News, the National Security Council (NSC) of the Trump Administration released a report entitled "National Strategy for Critical and Emerging Technologies", highlighting DLT as one of twenty focus areas that require prioritization in development, adoption, and investment—to ensure the United States remains the leader in global technology.
Image source: Shutterstock
Read More