Bitcoin Price Flashes $750M Warning Sign As 60,000 BTC Options Set To Expire
The Bitcoin price has climbed more than 20% over the last 30 days but volatility has again reared its head and traders could be in for a $750 million shock through the markets on Friday.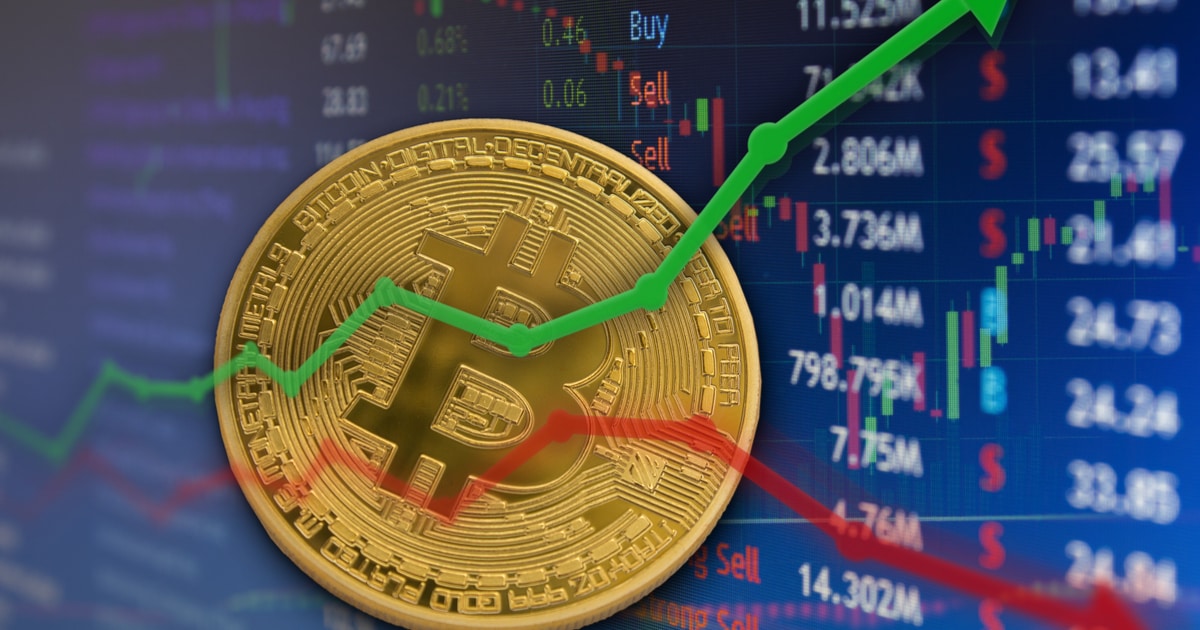 Bitcoin traders are closely watching 60,000 BTC options that are due to expire on Friday, which could result in a $750 million shock for the historically volatile bitcoin market.
According to data from Bitcoin and crypto market analysis company Skew, the Bitcoin options market has surged this year and added over $1billion dollars in the last 30 days alone bringing its total value to $2.5 billion.
The Bitcoin options market facilitates traders who bet on what they predict the price of Bitcoin to be in the future.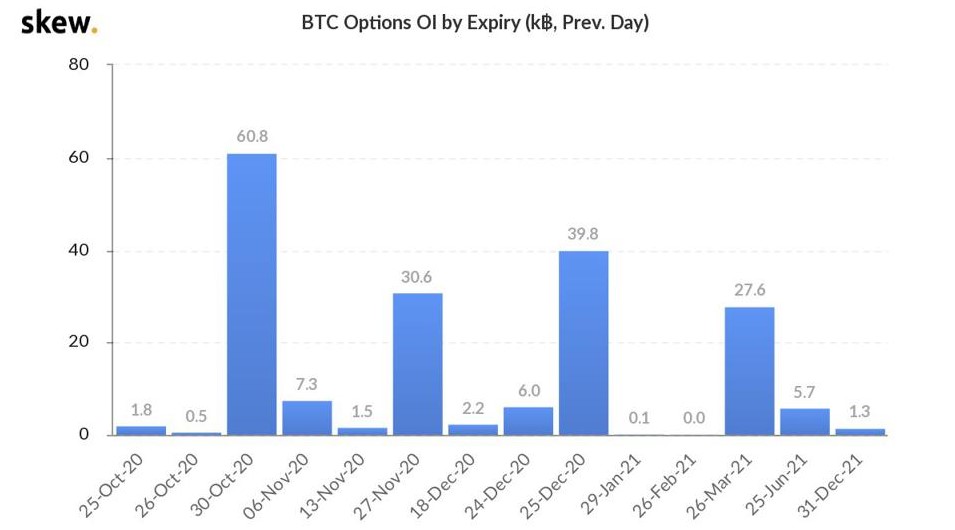 Source: Skew Data
On Oct. 30, Friday when the 60,000 Bitcoin options expire it could cause wild price fluctuations, and traders who made the bets will either be paid out or lose their stakes.
The Bitcoin price faced a sharp correction which saw BTC pushing $14,000 and plunging nearly $1000 over the last 24-hours, falling along with the global stock markets despite reports of a decoupling.
The Bitcoin price currently stands $13,273.67 at the time of writing, down 3.5% in the last 24 hours. As the BTC futures options expiration ticks down, traders will watch with anticipation at its effect on the booming crypto market.
Raoul Pal: Bitcoin is eating the world
Bitcoin has made incredible gains this year and is continuing to see mainstream attention. Despite the potential coming set back and correction over the last 24 hours, the cryptocurrency market is still full of optimism.
On Oct. 28, Wall Street veteran and CEO of Real Vision Group Raoul Pal said that Bitcoin is eating the world, and that it has become a "supermassive black hole that is sucking in everything around it and destroying it. He added, "This narrative is only going to grow over the next 18 months."
He highlighted that the current gold investors are soon going to turn to Bitcoin, as gold is breaking down, versus Bitcoin, which is surging despite the Wall Street market sell-off seen today. Raoul Pal explained in a series of tweets that other assets, including precious metals are now "dead in the water."
Image source: Shutterstock
Read More