Christie's Auction House Sells NFT Crypto Art 'Block 21' for Over $130K
Christie's auction house has sold a digital portrait of the Bitcoin (BTC) code "Block 21" for over $130,000—marking the first time a non-fungible token (NFT) was auctioned at a major auction house.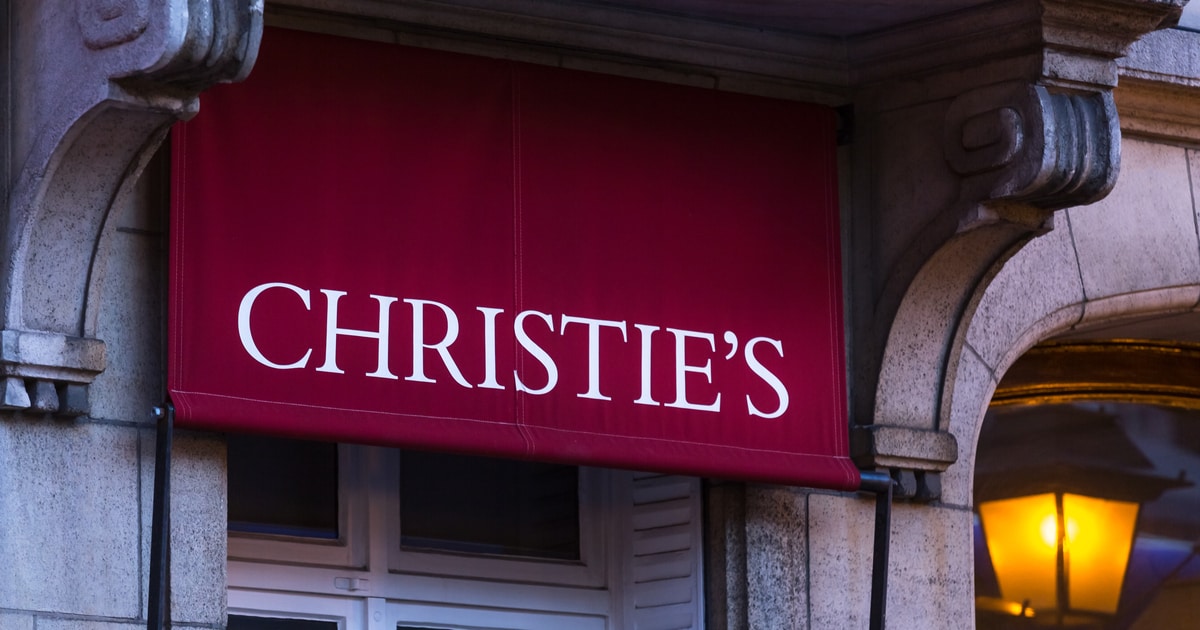 The NFT art piece sold by Christie's for over $130K was created by Ben Gentilli and is meant to represent Satoshi Nakamoto's vision, "forged out of the very code that lies at the genesis of it all."
According to a tweet by Christie's auction house on Oct. 8, "Block 21" which is a combination of a physical piece of art and an NFT and represents Satoshi Nakamoto—sold for $131,250 on Oct. 7.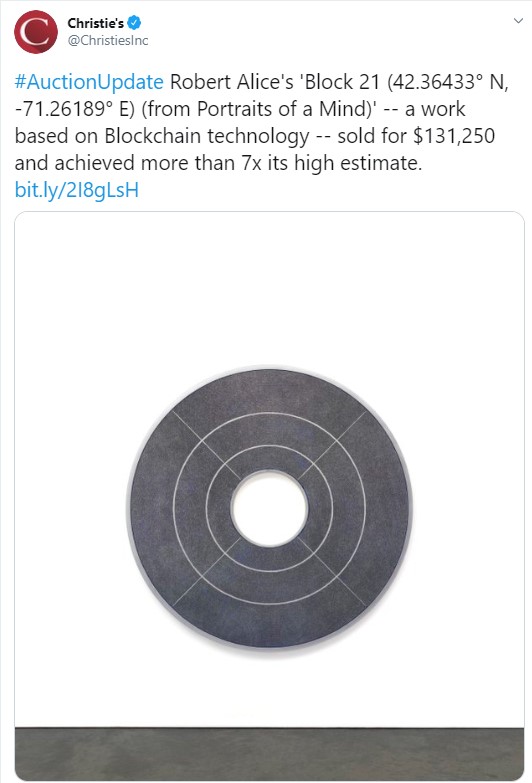 The bidding for Block 21 began at $22,000 and it was sold as part of Christie's "Post-War and Contemporary Day Auction."
The artwork is part of a series by the Robert Alice project called "Portraits of the Mind" and is one of 40 creations which show Bitcoin's 12.3 million digits of code all engraved and painted onto 40 different circular panels which, in their entirety, stretch more than 50 meters in length.
Block 21 holds exactly 322,048 digits of Satoshi Nakamoto's original Bitcoin code, and the name is a reference to Bitcoin's limited supply of 21 million coins. The piece is the only one auctioned by Christie's but there have been reports that Changpeng Zhao (CZ) of Binance and Matthew Rozsak of Bloq have purchased other pieces in the "Portraits of a Mind" series.
The Robert Alice website states:
"The work is a symbolic expression of Satoshi's vision, forged out of the very code that lies at the genesis of it all […] Portraits of a Mind explores the multi-faceted identities of Satoshi Nakamoto, in turn reflecting on the nature of both identity and portraiture in a newly decentralized age."
Image source: Shutterstock
Read More