Facebook-Backed Association Picks Another Former HSBC Executive as Libra Network's CEO
The Libra Association has appointed former chief executive of HSBC Europe, James Emmett, as the new managing director and CEO of Libra Networks. He will lead Libra's operating subsidiary tasked with operating and developing the project's crypto payments system.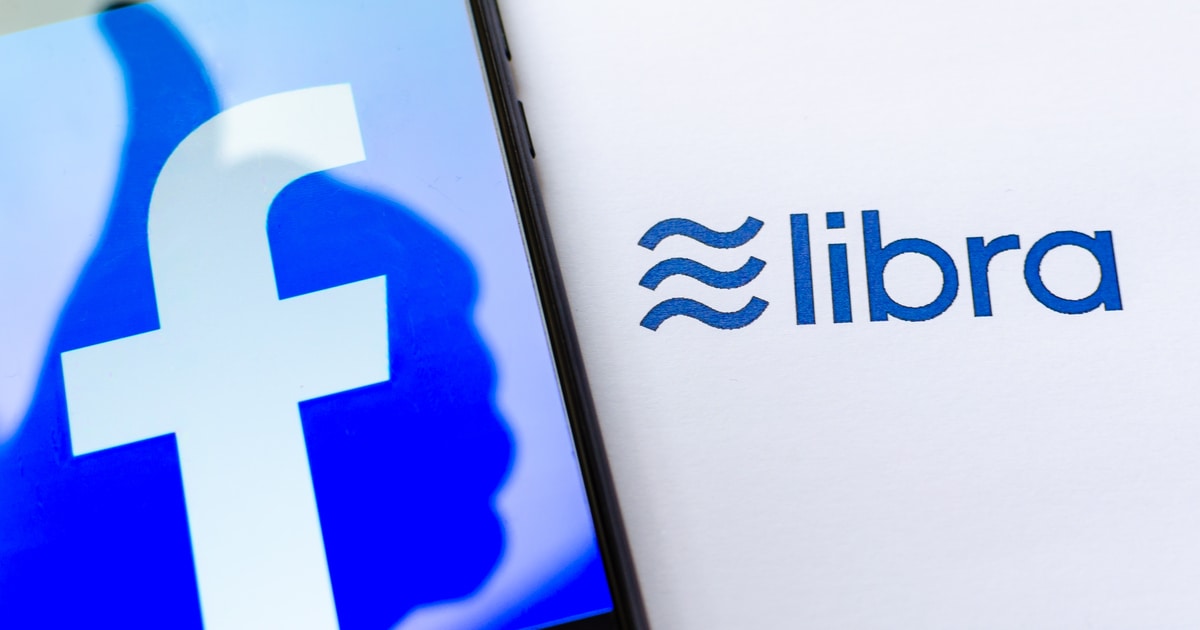 Earlier this year, Emmett left HSBC amid a strategy overhaul. He will now join the Libra Network, the Libra Association's operating subsidiary, as the new CEO and managing director on October 1.
Emmett is a veteran financial service leader with a great wealth of global experience in operations, technology, strategy, and business. He worked at HSBC for 25 years, holding the chief operating officer's position at the HSBC bank and the chief executive role of HSBC Europe.
Scaling Back Libra To Win Regulatory Approval
In June 2019, Facebook formally introduced the Libra project to the world, unveiling an ambitious vision of an autonomous, decentralized organization to oversee the project and an easy-to-transfer, borderless means of exchange. However, regulators and central banks had fears, claiming that Libra's original plan for a single coin backed by government debt and various currencies could erode the power and control national sovereignties over money if adopted widely by Facebook's 2.7 billion active users.
Since announcing an overhaul and formally applying for a Swiss payments license in April, the Libra project started reinforcing its staff with experts from the field of traditional finance. The project has brought in a number of high-level hires, several of them have ties to the U.S government and authorities and have specialized in financial compliance.
In May, Libra appointed Stuart Levey, HSBC's former chief legal officer, as its CEO to head the Association overseeing the project. Levey was the first Undersecretary for financial and terrorism intelligence at the U.S Department of Treasury. He was one of the only a few high-ranking Bush administration officials asked to remain in his post by the Obama administration.
In April, the Libra Association revamped its white paper and pulled back from its original plans for a single stablecoin backed by a basket of different currencies. Instead, the Association announced scaled-back plans for a cryptocurrency network linked to individual national currencies and overseen by global watchdogs in hopes of winning regulatory approval.
Stuart Levey, a former colleague of Emmett's at HSBC, mentioned that he is confident that Emmett would assist in making Libra's vision to become a reality.
Challenges Facing Libra
Libra cryptocurrency is in a delicate phase of its development. Facebook will have to solve some critical challenges before Libra becomes a reality. A digital currency being used by about 2.7 billion people across the world would be a threat to national sovereignties and even disrupt their ability to control money. Some countries are not comfortable with Bitcoin and other cryptocurrencies because of similar threats.
Although cryptocurrency itself is characterized by anonymity, digital platforms that consumers use to make payments would be based on Facebook, Instagram, and WhatsApp. But consumers have not forgotten the breach of trust issues facing Facebook. Therefore, Facebook faces an uphill task to rebuild consumer trust around data privacy.
Lastly, the Libra project is facing stiff competition from CBDCs issued by central banks and other stablecoins like Tether. Libra cryptocurrency appears to have entered a race against time. However, it has the possibility of being linked to Facebook and hence already has 2.7 billion potential users across the world.
Image source: Shutterstock
Read More