Mati Greenspan Shocked by Ripple's XRP Token's Circulating Supply Up by 26% this Year
Mati Greenspan, the founder of analytics firm Quantum Economics expressed his disbelief that the circulating supply of Ripple's XRP token has increased by 26% this year, which makes Ripple's recent bull run to $0.70 seem less conceivable.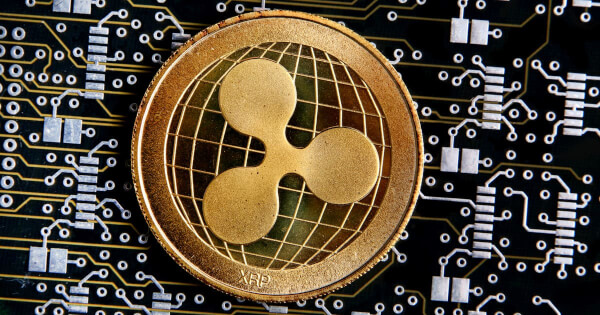 The data and explanation by Greenspan caused a stir in his thread, as the data indicates that Ripple's XRP should have had greater difficulty surging to around $0.70 on most exchanges in recent weeks with so much of the XRP supply available to the public.
Ripple's XRP token has also seen a price surge of around 160% this year, with most of its price gains coming over the course of the last month—posting similar gains to Bitcoin. However, Quantum Economics founder Mati Greenspan appears shocked due to Ripple XRP's circulation supply.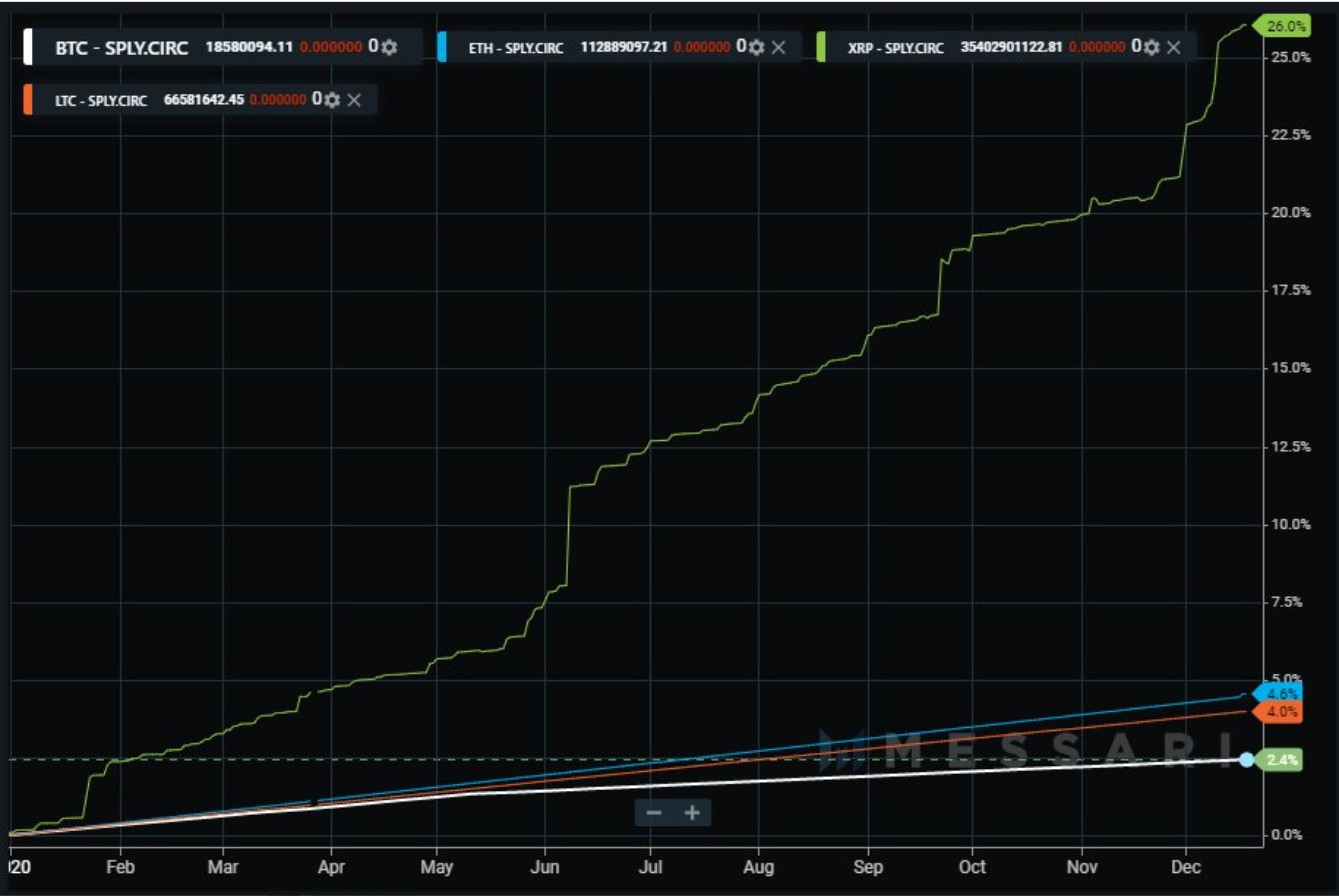 Greenspan posted the above chart from Messari on Twitter, writing:
"WTF XRP? Is this accurate? What gives? Circulating supply of XRP is up 26% this year according to @MessariCrypto."
The huge increase in XRP's circulating supply this year led the Twitter-sphere to question how Ripple's token was able to surge to $0.70 with such a huge amount of XRP available to the public in in circulation as well as raised some of the same old questions about Ripple's operating model.
Ripple has faced criticism for the perceived lack of decentralization in its XRP network, with some Twitter followers arguing that Ripple can release the XRP tokens at will.
These comments and Greenspan's own explanation of the XRP supply drew the ire of one seemingly knowledgeable Ripple supporter called 'Cricket' who argued:
"NOT even close to how it works! The supply is fixed with the exception being 1 billion tokens per month that unlocks from escrow. Ripple has put 90% to 100% of those back into a 5-year escrow. The amount of XRP hasn't even increased more than 4 billion in the last 3 years."
According to Ripple's own explanation, the company has locked 55 billion XRP (55% of the total possible supply) into a series of escrows. These escrows are on the ledger itself and the ledger mechanics, enforced by consensus, control the release of the XRP.
Per Ripple's website:
"The escrow consists of independent on ledger escrows that release a total of one billion XRP each month over the next 55 months. This provides an upper limit on the amount of new XRP that can be brought into circulation. The amount of XRP actually released into circulation will likely be much less than this. Any additional XRP leftover each month will be placed into a new escrow to release in the first month in which no escrow currently releases."
Reasons For XRP Bull Run and Drop
As reported by Blockchain.News, the Spark (FLR) Airdrop Program, which greatly benefits XRP holders could be a reason for the massive circulating supply, as FLR tokens could be received freely on a 1:1 ratio with XRP, officially launched on December 12.
The Spark (FLR) Airdrop Program, which greatly benefits XRP holders could be a reason for the massive circulating supply, as FLR tokens could be received freely on a 1:1 ratio with XRP, officially launched on December 12.
Due to this factor, on-chain data indicates that the XRP bull run leading up to the snapshot was caused by crypto investors increasing its stake to receive more spark tokens.
Although market traders were expecting Ripple's XRP token price to soar to unfathomable heights following Ripple-funded Flare Networks' airdrop, the cryptocurrency did the opposite – XRP's price crashed instead.
The price plunge of XRP was attributed to one major explanation – following the airdrop, many traders dumped their XRP funds, sending the token price down by around 8% to $0.50.
As Bitcoin booms into new realms of price discovery past $23,000 pulling the rest of the crypto market with it, XRP price has also found momentum rising 8.5% this week, with 6.5% of the token price increasing over the last 24 hours to the current price of $0.60 where it is consolidating.
The XRP token price increase may be further buoyed by recent news from Ripple's CTO David Schwartz, who shared encouraging statistics of the new XRP Ledger software build.
After merging the performance proposals of various software engineers to optimize the XRP ledger—Schwartz reports that the optimization of the XRP Ledger (XRPL) reduces memory consumption by about 50% and improves the synchronization speed.
While this is positive news for XRP holders, the XRPL upgrade must be audited and approved prior to implementation.
Image source: Shutterstock
Read More