There Would Be No Bull Market If There Was No Bear Market...
Trading Crypto with Eugene is a series of daily commentary on the crypto market and trading advice from Eugene Ng of Matrixport, a veteran trader with 10 years of experience in top-tier global investment banks. Hope you find it helpful!
BTC started the week with a $500 sell-off from $7,100, now down 1.5% with major ALTs drifting lower (LTC -4%, EOS -2.5%, ETH -2%) as well. No real catalyst, think the playbook was lack of a driver for BTC to head higher and as equities opening up red in Asia as investors start bracing for the corporate earnings season amid unprecedented uncertainty over the impact of Coronavirus, and most have already priced in this OPEC deal between Saudi and Russia.

I'll keep this short; think it's going to get volatile and my bias is to run small positions for a move lower this week. Short-term bearish, but longer-term bullish. Like there would be no Christmas if there was no Easter, there won't be a bullish market if we don't see a bearish one. So this week's strategy is going to be sold on rallies in BTC through spot and calls. My premise is that BTC follows risk assets, and I think risk assets are at an inflection point where they are going to start turning soon. From S&P 500 closing below 2800 key technical level (see chart below) to gold spot-futures spread rising to March levels, are some of the more prominent "turning point" signals.
This trendline resistance on hourly charts are mini-inflection points... you could see the latest breakout towards $7150 only to get sold back down below to $6600... my 2 cents, quite bearish short-term... Expect bounces back to $7k, but I am a seller...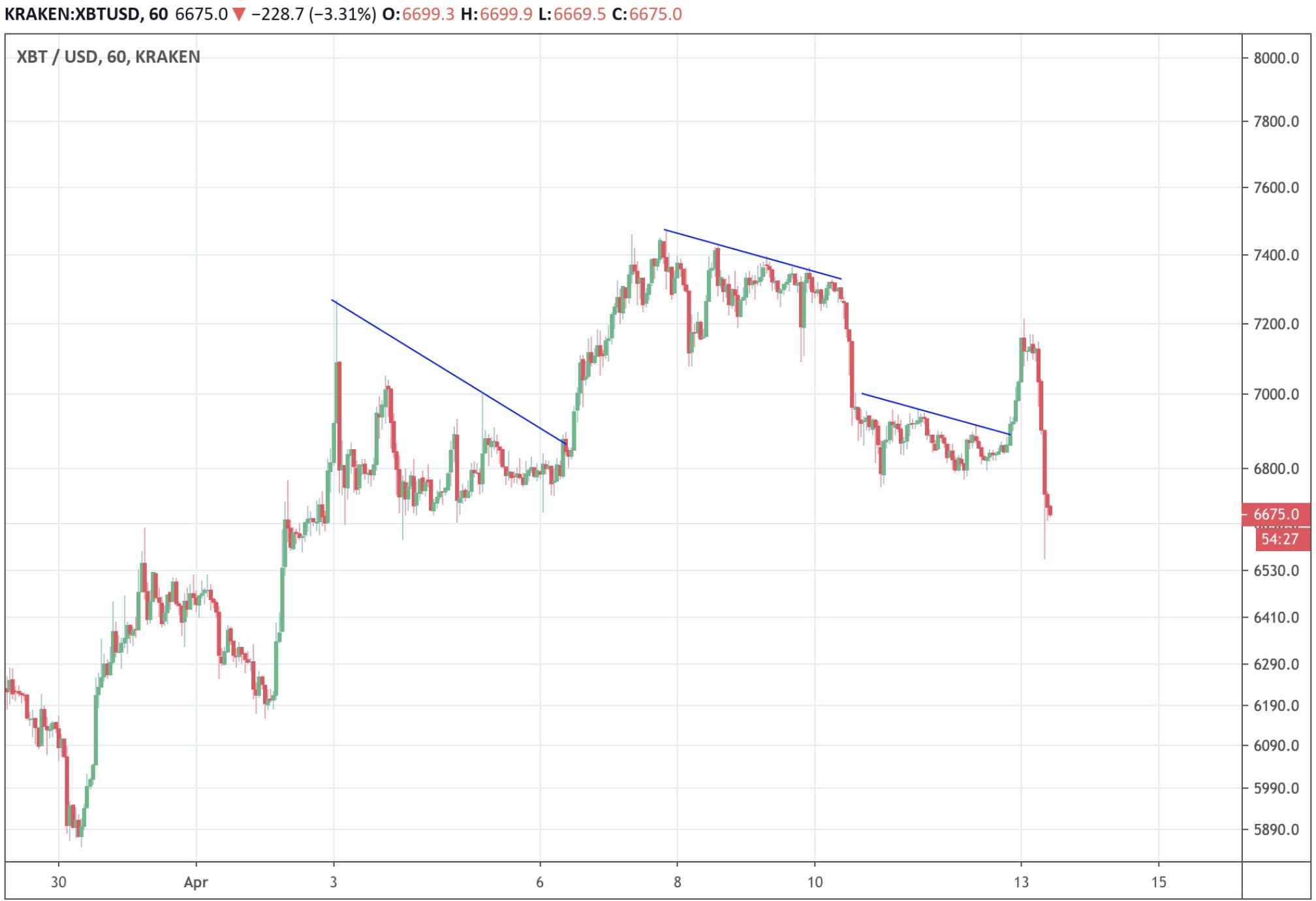 Some levels for you to target lower if you want to sell on rallies like me....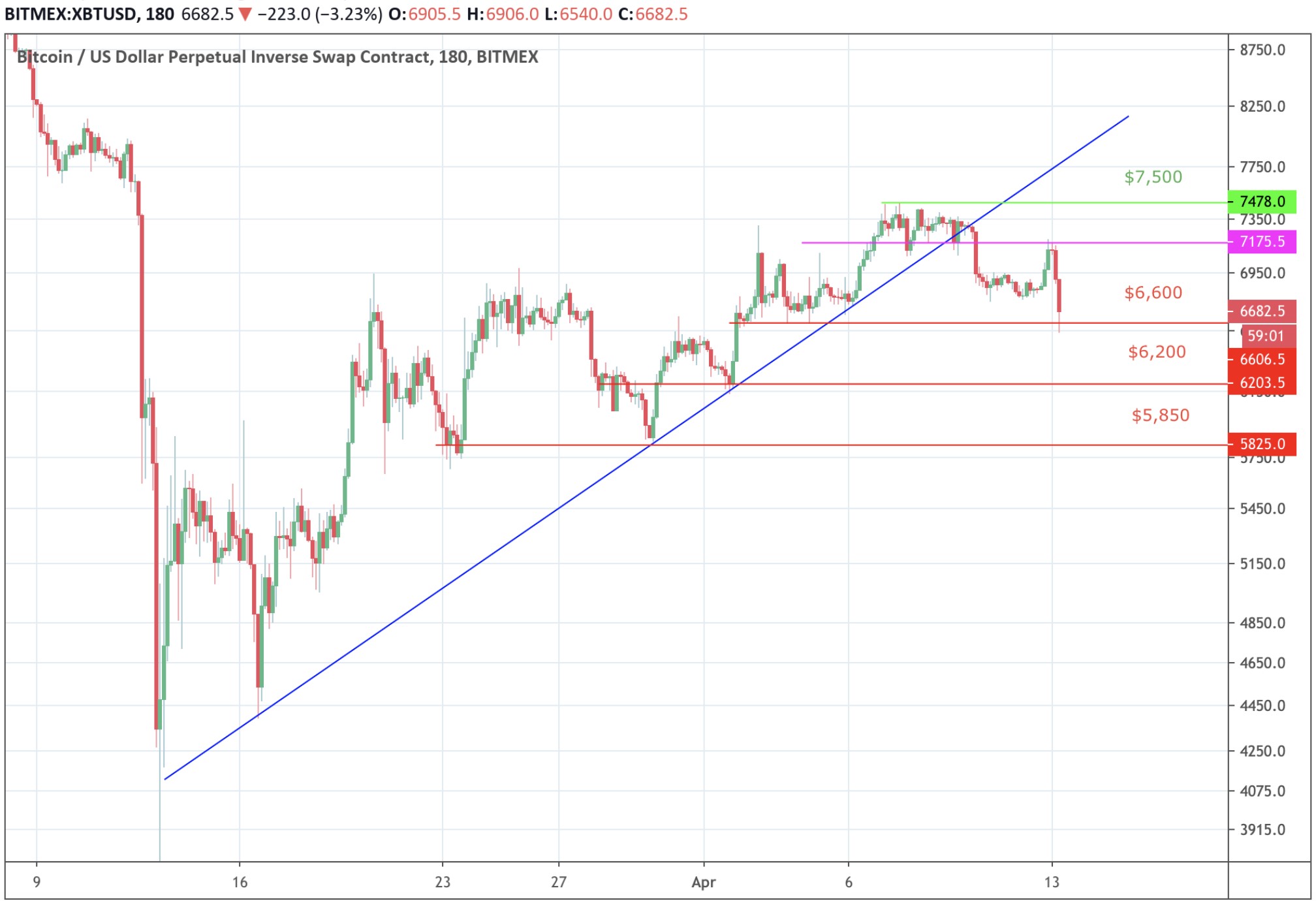 S&P 2,800 level the line in the sand level... SPX closed below 2,800 last week, this week's trading will be critical to watch...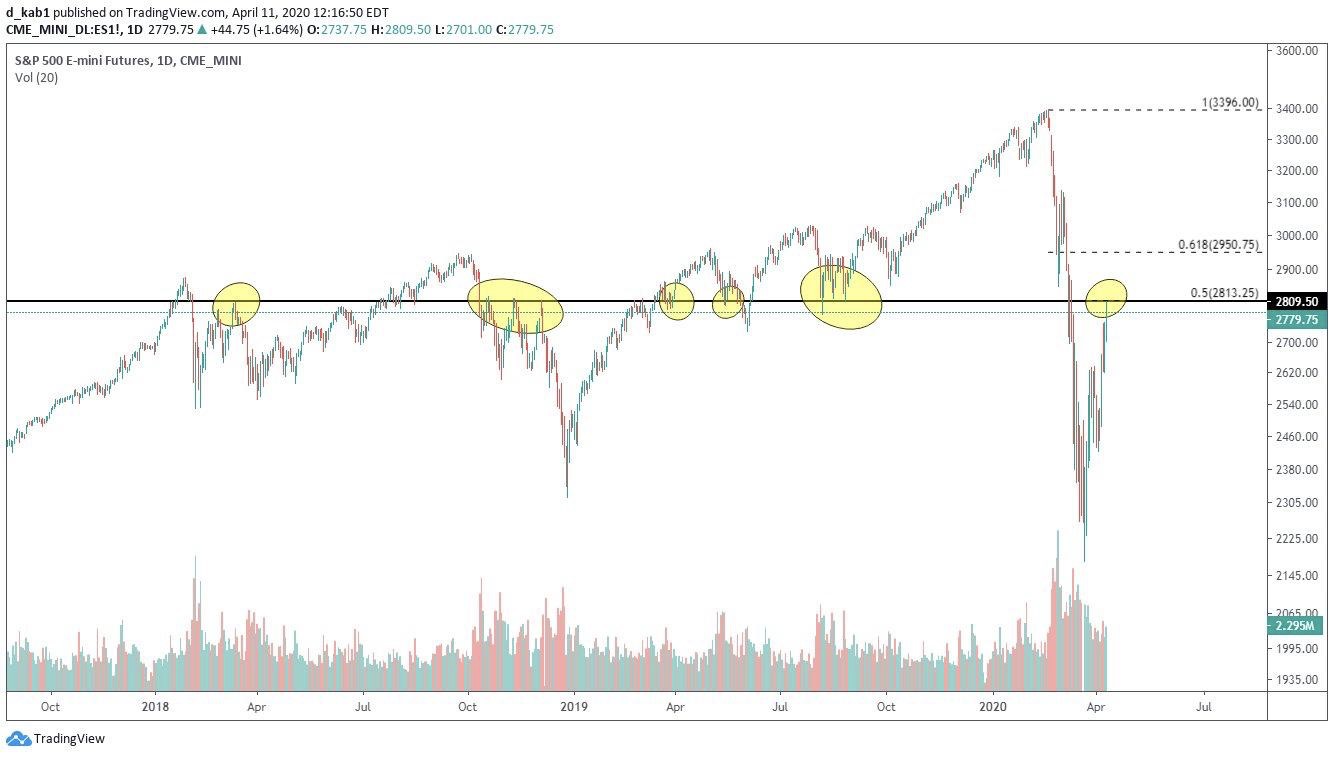 Gold spot-futures spread widening, nearing the March S&P 500 sell off levels...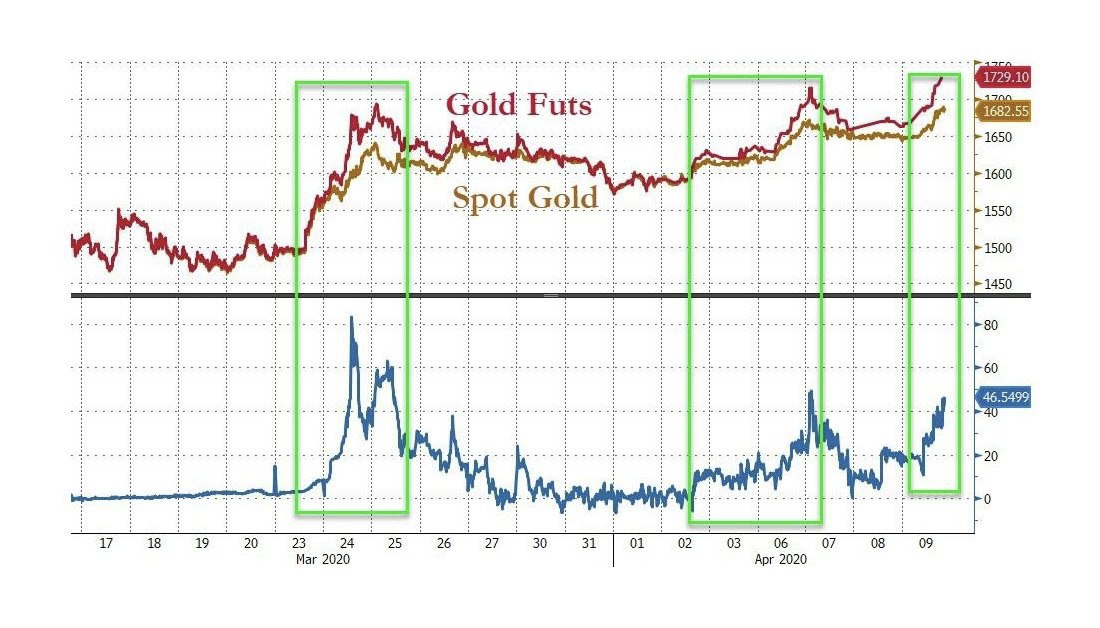 What happens when you get the best weekly performance in stocks after? (PS: We just had one of the best weeks last week)..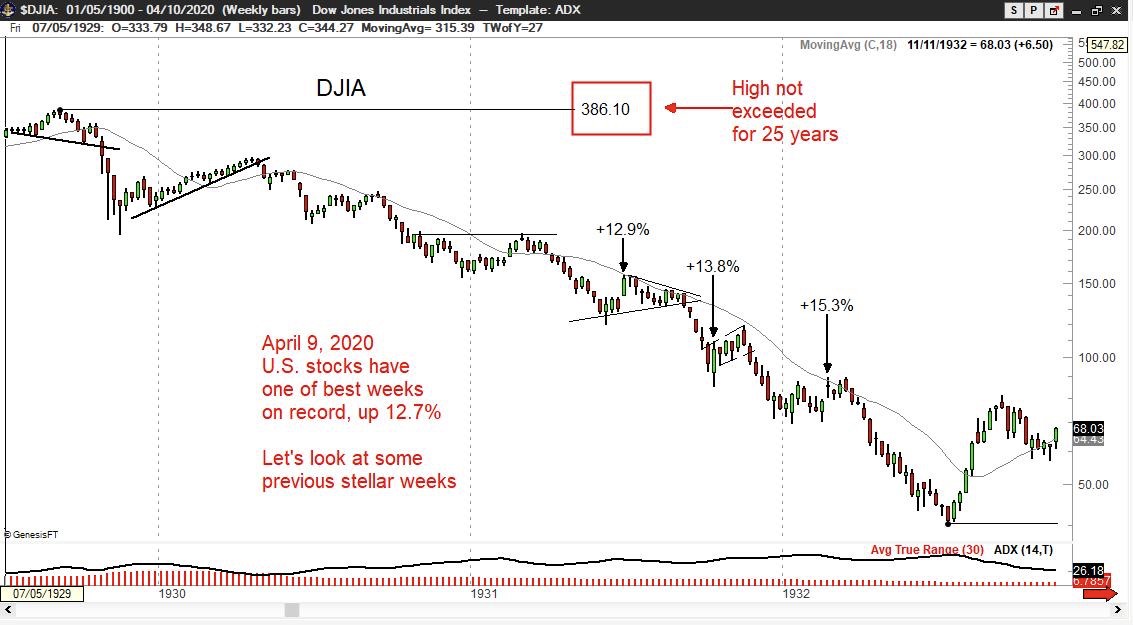 Disclaimer
The views and opinions expressed in this article are those of the contributor and do not necessarily reflect the view of Blockchain.News. Investors should be well aware of the volatility of cryptocurrencies and conduct their own research before making investment decisions.
Read More