May 25: Negative Rates Eating the World (but not Crypto)
Trading Crypto with Eugene is a series of daily commentary of market analysis and trading advice shared by Eugene Ng of Matrixport, a veteran trader with 10 years of experience in top-tier global investment banks. If you like the article, please follow us here on Blockchain.News so you won't miss our future publications.
Like Chinese ADRs in the US, it's a sea of red for crypto with Bitcoin down more than 5% in the past 48 hours as it fails to hold above 9k & 8.8k where stops got triggered. No news or catalyst but the lack of bulls to follow through was evident through the volume, and perhaps over this long weekend that the usual buyers haven't been able to pile onto their longs.
The fact that open interest ticked higher on Sunday indicates that sized shorts have gotten involved; suspect the trend-following sector and break-out traders have piled on with the break of $9k to 8.8k region. Leveraged bear camp is also growing in strength with the 1-month futures curve smashed to trade at negative from trading +10% last week after halving. Not helping the bulls, China has ordered Sichuan, which is the Chinese second largest mining region to close, potentially losing around 9% of Bitcoin's hash rate.
Strategy? I'll stick to my game plan, sell BTC on rallies at $9k and $9.4k. The reason why I think we are likely to see a small bounce here than further breaking through towards 8k is simply because risk assets is trading much firmer - just look at HK equities trading today, the fact that even HK equities can close higher amidst China voting for it's National Security Law, just comes to show much risk wants to trade higher (pain trade).
After selling BTC into USD stable, one can also start to look at earning high interest rates on USD stables (i.e. between 6.9% to 18% on Matrixport's USD FI product). You can also opt for a redeemable option and call your deposit earlier (so you won't have to wait till the end of maturity). With U.S. 10 year yields trading 70 bps, it's just inconceivable not to get some exposure in USD yield here in cryptoland. In terms of volatility, I don't suggest selling here as 1-month ATM vol has just gotten below 75%, I see more value in selling vol when it's 80% or higher. Gd luck & speak to me if you want to discuss any trade ideas or structures.


The risk of BTC heading to X, Y and Z is likely lower than A, B, C. I think the pain trade is higher too with shorts piling onto the recent break down. My view is to short on rallies at 9k and 9.4k..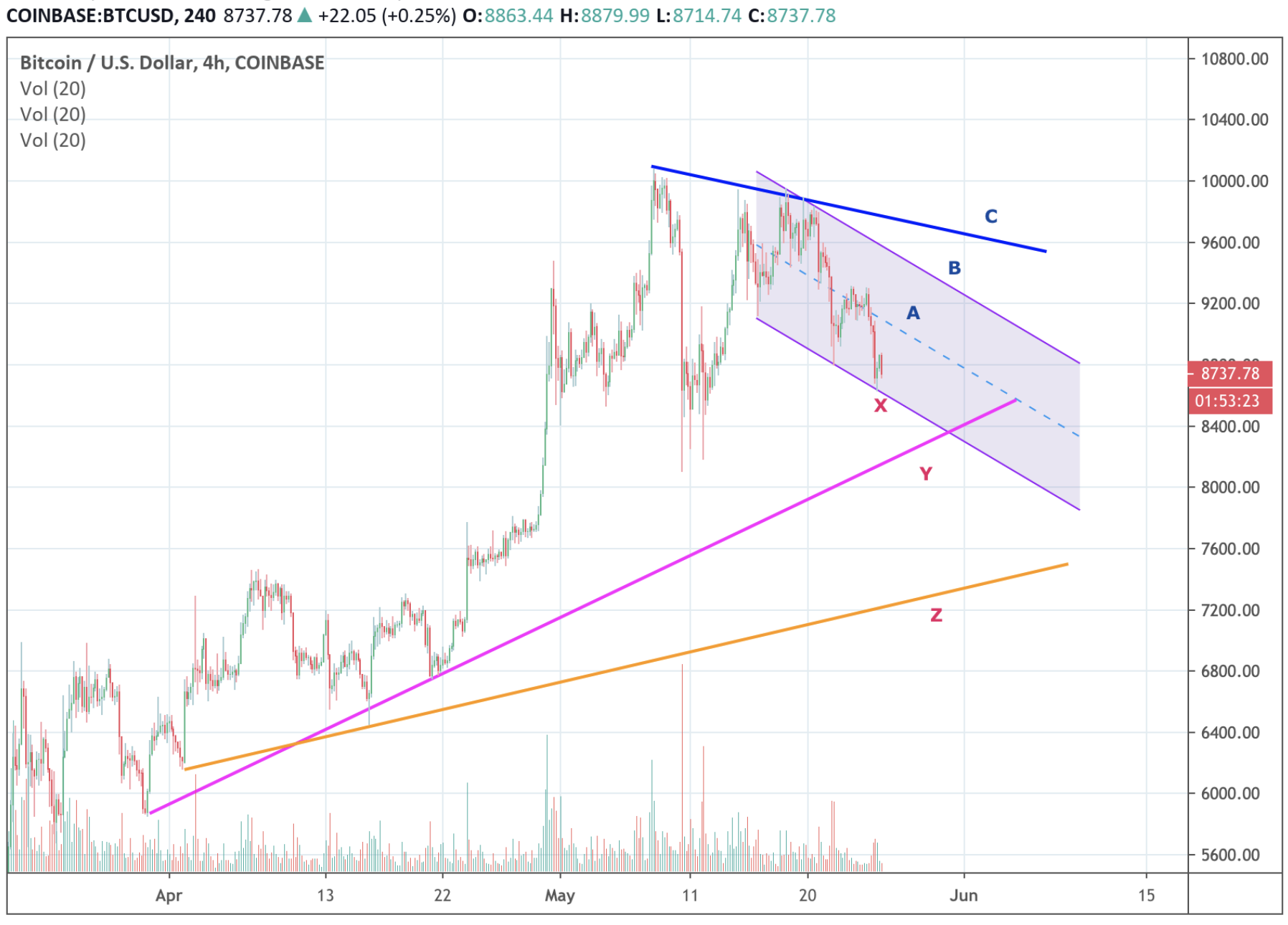 Stick to the same playbook.... buy near this channel with a tight stop below... don't fight the forces....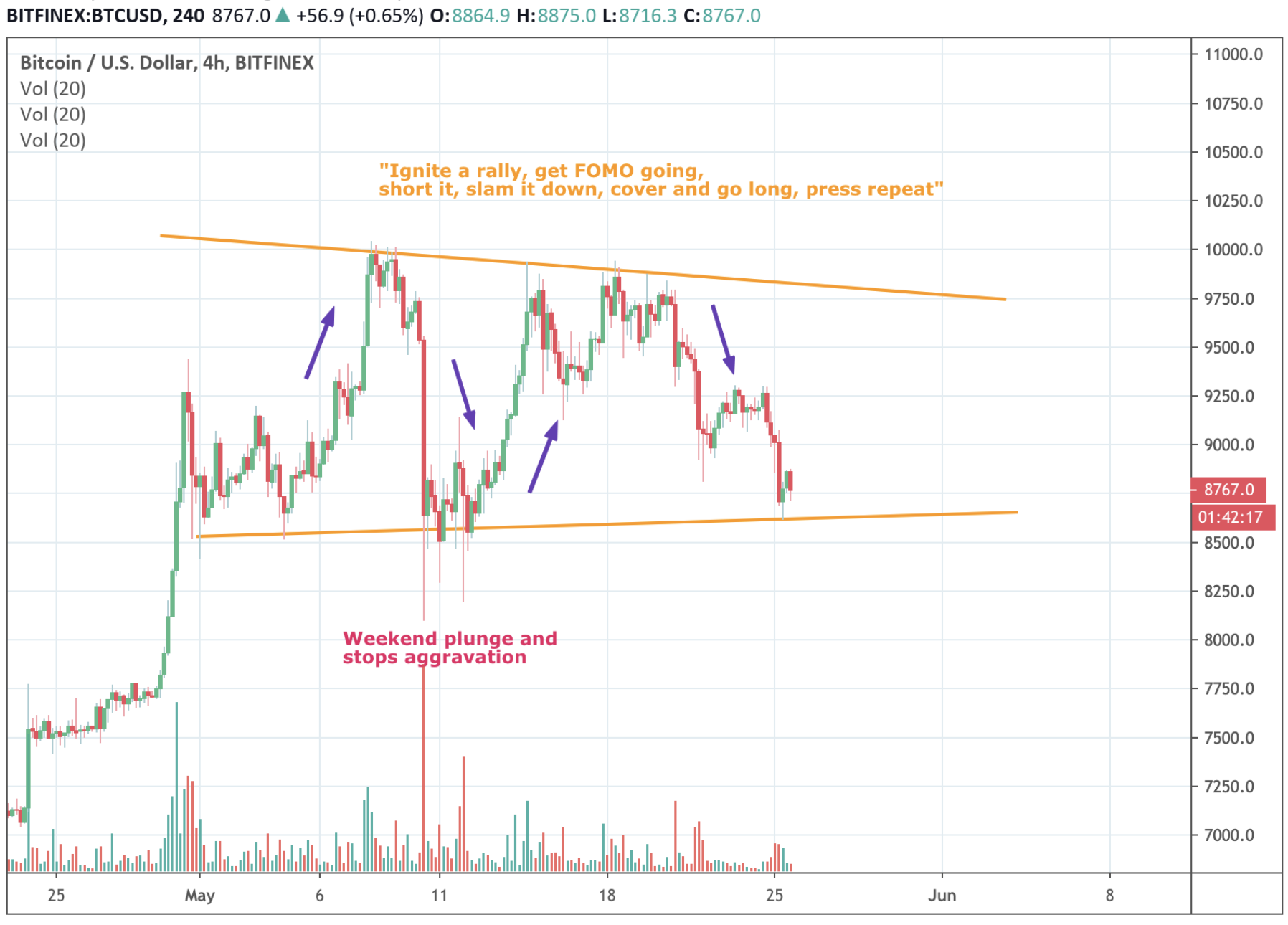 USD stable coin high interest rates on the new mobile app... after selling your BTC higher with vol suppressed, could be a good way to earn USD interest rates as negative rates eat the world...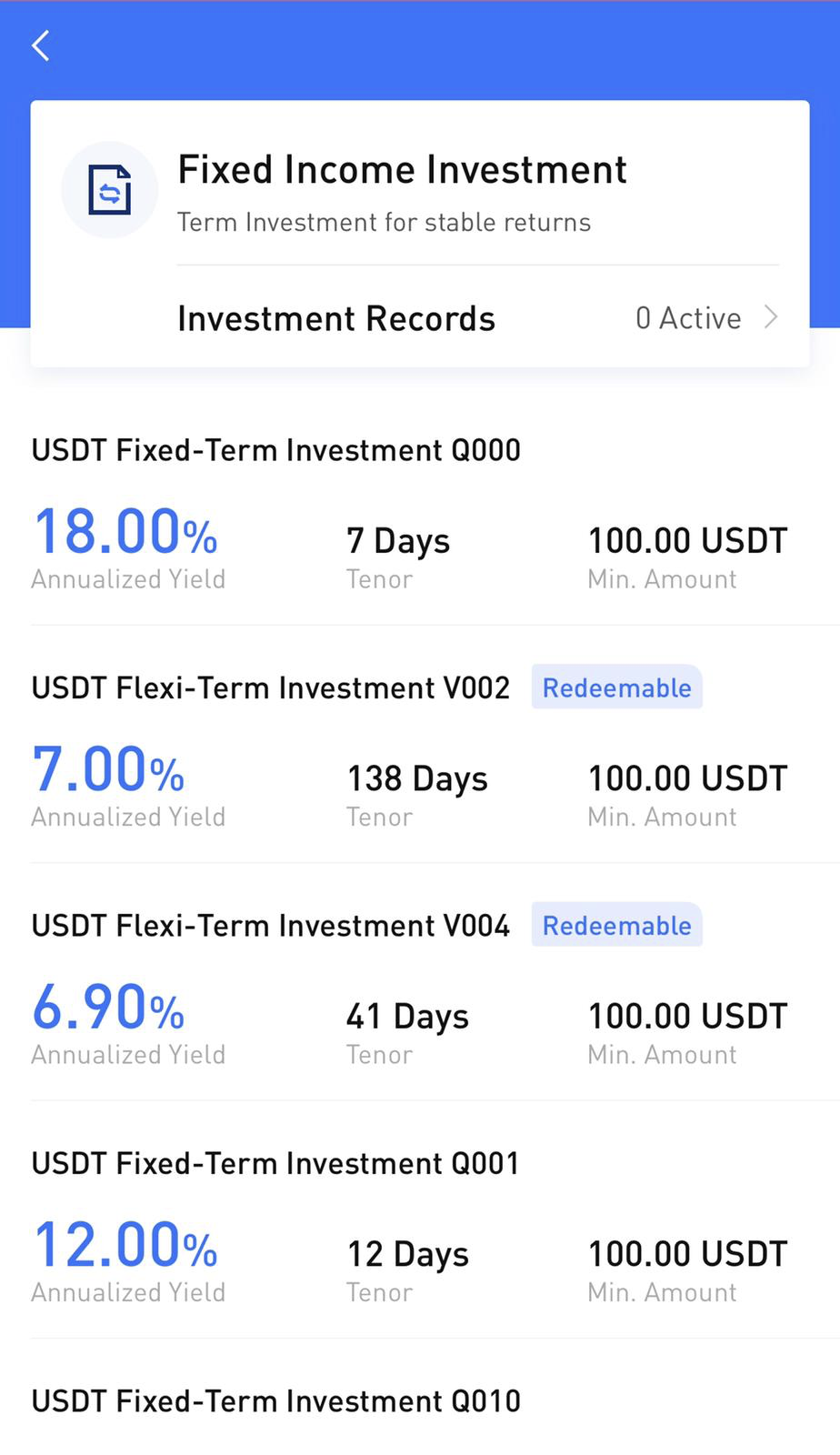 Leveraged bears coming out, where are the bulls? From trading more than +10%, the 1-month futures are now trading negative!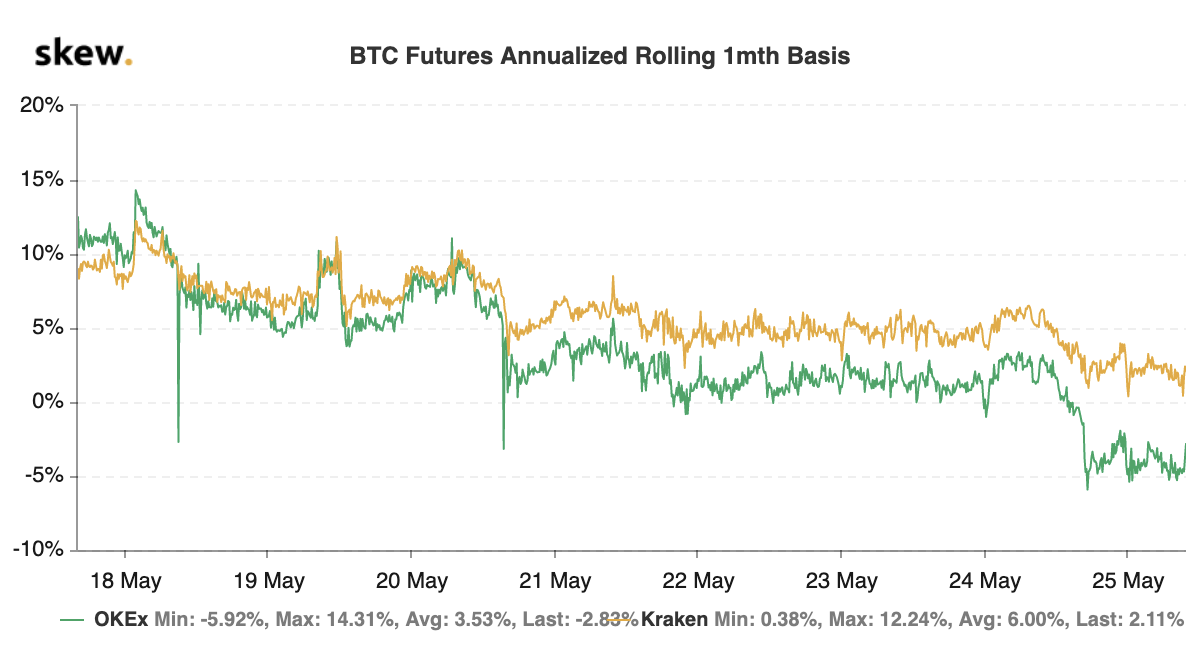 Disclaimer





Opinions expressed are solely the analyst's own and do not express the views of Matrixport the company.




The views and opinions expressed in this article are those of the contributor and do not necessarily reflect the view of Blockchain.News
Read More