May 11: If You Can't Handle Me at My Worst, then You Don't Deserve Me at My Best...
Trading Crypto with Eugene is a series of daily commentary of market analysis and trading advice shared by Eugene Ng of Matrixport, a veteran trader with 10 years of experience in top-tier global investment banks. If you like the article, please follow us here on Blockchain.News so you won't miss our future publications.
What a volatile Sunday for Bitcoin as it plunged from $9,800 to $8,100 in a single hour, a very large outsized move for a weekend trading session that even Coinbase suffered an outage. There was no news/catalyst, instead, I think it was a planned outsized sale that happened. A likely scenario is that coordinated selling or take-profit via OTC and exchanges.

Despite $275 mln of BTC sell liquidations in the last 24 hours and around 10% of futures open interest declined across the board, open interest is still hovering $3bn and about 50% more than post-black Thursday's crash in March. That says to me that there are just more longer-term investors sticking around.

Predicting the price of Bitcoin post its halving isn't going to be easy. If I have to make a guess, I would expect it to retrace some of its gains in the short-term. It depends on the momentum of Bitcoin's price heading into halving. If the price continues to stay firm and head above 9,000, I would expect it to see a retracement albeit a less horrifying one compared to March 12. Even if BTC does continue to slide into $8k, I still think there is some likelihood of selling (i.e. miner captiluation) Why? Firstly, there have been quite a few funds, traders and market-makers who have positioned long, albeit less after yesterday. Secondly, miners selling into halving as the smaller players cant stay profitable.

Trade strategy? I've been advocating to go Long Volatility in the last two weeks and that should play out quite well, I would start taking profit in 50% of them right now since implied volatility has now spiked higher. I also shared last Thursday to build put positions if BTC crosses 10k, that would have worked out quite nicely if you've bought some too. For spot, I am a buyer between $7,800 to $8,000, and if I own some BTC, seller between $9,300 to $9,500. Goodluck.


$9,300 level to watch today if we can breakthrough for us to continue the bullish momentum into halving, otherwise $7,900 may be tested... if that level breached, we may enter into another a lower range consolidation phrase...


If it does break $7,900, you can try buying at $7,200/$6,400/$5,400 to accumulate long term longs...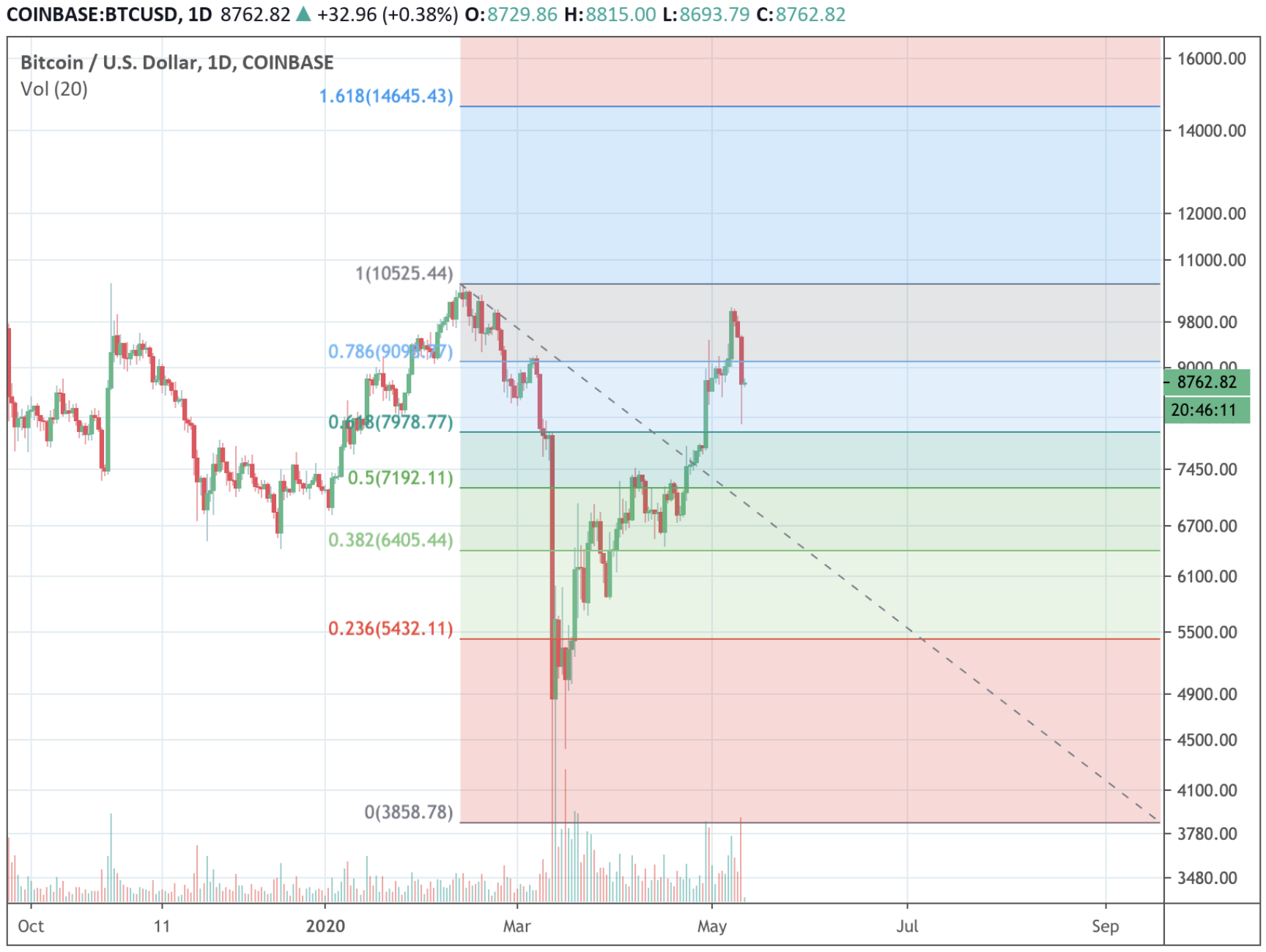 In the longer term, we are still in a healthy upward trending channel....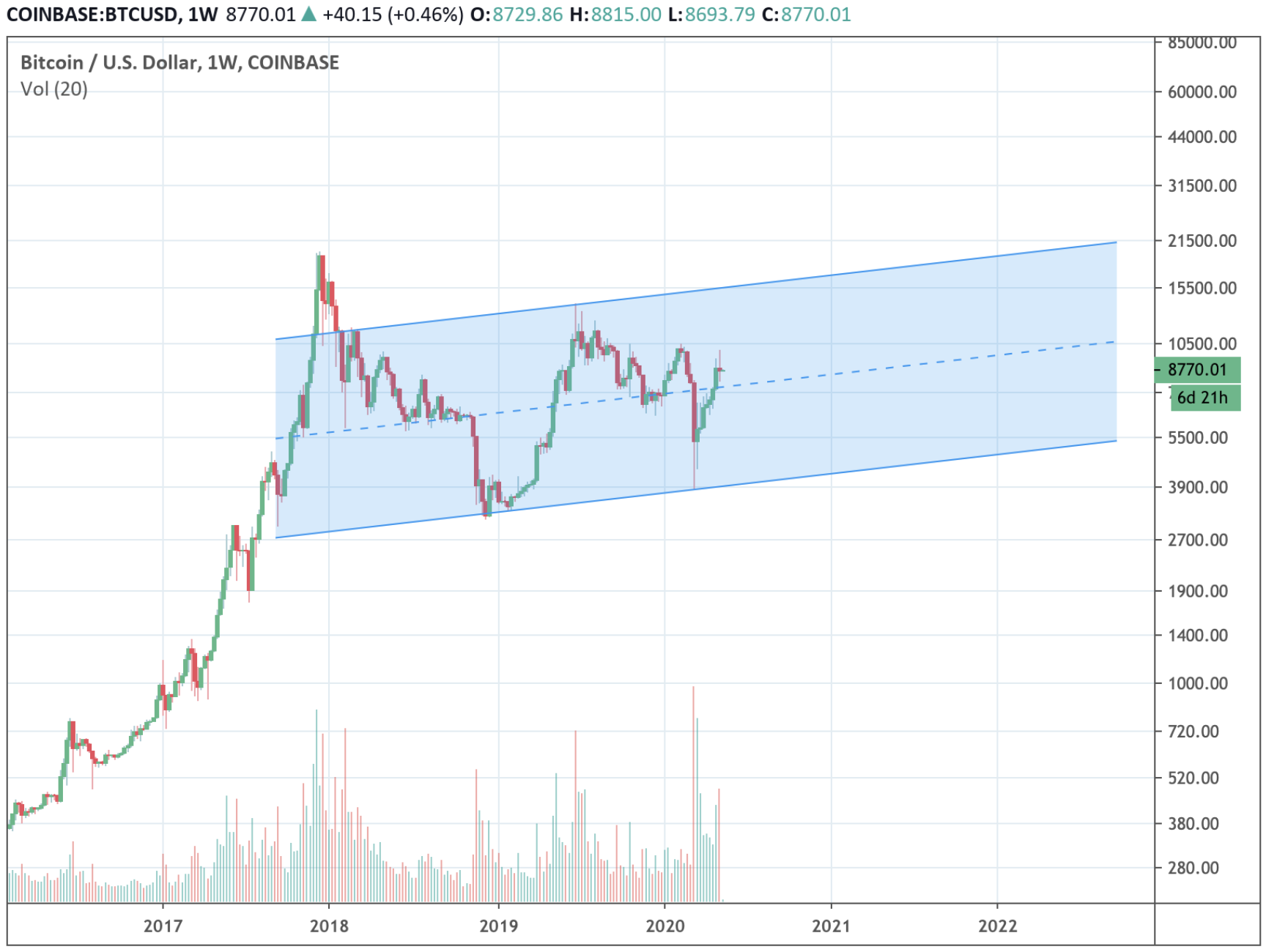 Implied volatility jumped on Sunday's plunge! Time to sell some vol!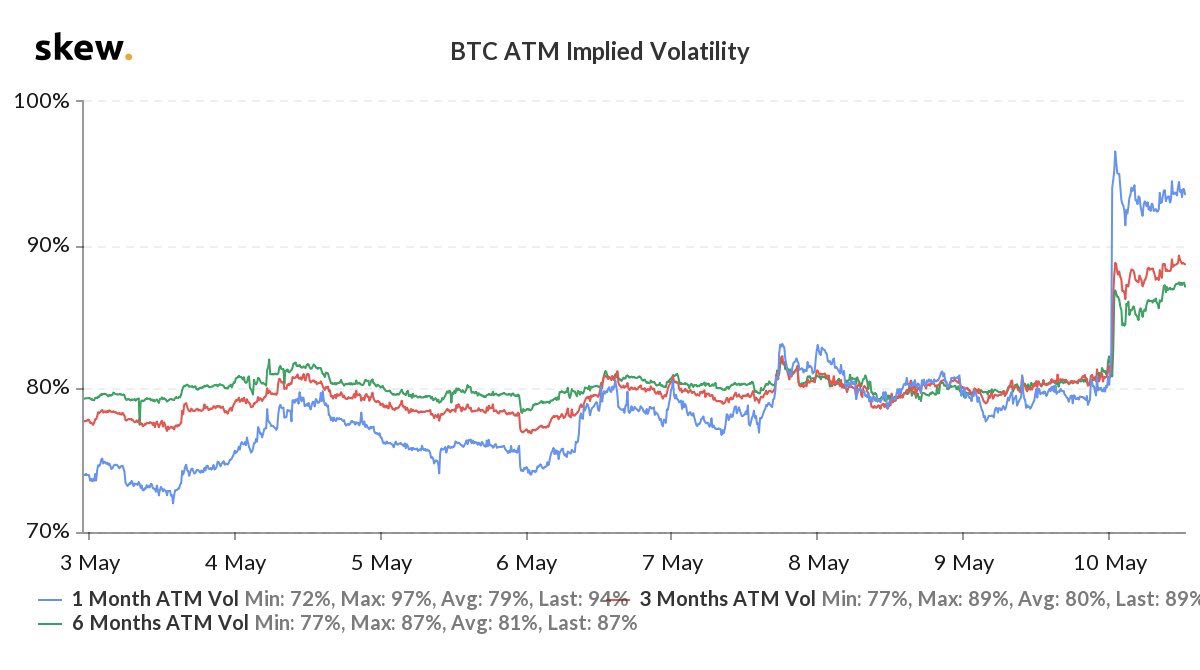 Disclaimer
Opinions expressed are solely the analyst's own and do not express the views of Matrixport the company.
The views and opinions expressed in this article are those of the contributor and do not necessarily reflect the view of Blockchain.News.
Read More