Billionaire Investor Ray Dalio Bearish on Cash Says Central Banks Drive Economy
Billionaire investor Ray Dalio, the Founder and CIO of Bridgewater Associates, asserted that since the 2008 Financial Crisis, the behavior of central banks like the Federal Reserve demonstrates that capital markets are no longer free.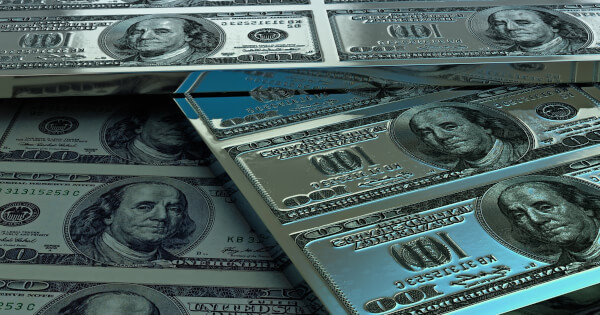 Ray Dalio believes that the Federal Reserve no longer operates within the traditional economic system and is now the market maker. He also expressed that the traditional valuation of cash has been thrown out the window and will make the US dollar less attractive as a reserve currency.
Central Banks Drive Capital Markets
In an interview with Bloomberg, Dalio argued that capital markets are no longer free as they are now driven by the shifting priorities of central banks to own assets they buy and sell.
Dalio told Bloomberg that capital markets, "Are driven by central banks not only their actions but their desire to be an owner of those assets. Their priorities about that ownership when they buy and when they sell are not the same as the classic free-market allocations," leading the billionaire to conclude that, "The capital markets are not free.
The billionaire highlighted that the Fed's behavior has changed from putting money on deposit for banks to borrow and lend out—which fuels the traditional credit system and creates fair competition for financial assets—to asset ownership. Consequently, Dalio asserts that the economy and markets are primarily driven by the ownership of assets by central banks.
US Dollar as a Reserve Currency?
Dalio explained that the Feds transition to market maker and the current capital market environment was a consequence of the 2008 Global Financial Crisis. He did concede that without the Fed taking on this role large parts of the US economy would have failed.
In the interview, Dalio also highlighted his concerns for the US dollar as a reserve currency as the flood of cash clearly indicates that the traditional method of valuation no longer applies to cash.
Dalio has been known to be bearish on cash as a reserve currency but still believes cryptocurrencies like Bitcoin are too volatile to be considered as an alternative. He also previously noted that reserve currencies go through cycles and that, just as the British pound was the world's reserve currency before the US dollar, so too the dollar is now facing reserve status challenges by China.
Image source: Shutterstock
Read More