Hacked Crypto Exchange KuCoin Back In Business With Crypto Deposit and Withdrawals
Cryptocurrency exchange KuCoin is back in business as the exchange revealed that it has completed its wallet security upgrade following its recently suffered hack.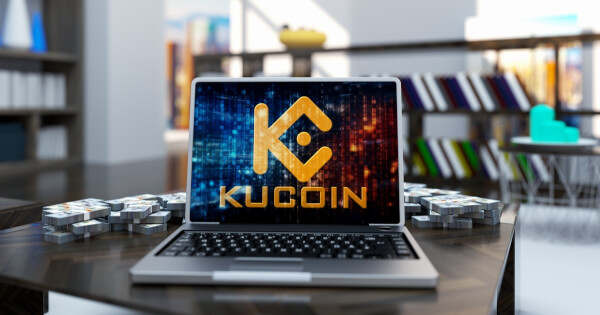 According to the update posted by the Singapore-based exchange, the KuCoin wallet security strategy upgrade was conducted for three major cryptocurrencies including Bitcoin (BTC), Ethereum (ETH), and Tether (USDT).
Per the announcement, the service status for Tether (USDT) was highlighted to acknowledge both the deposits and withdrawal of ERC-20-USDT transactions while only deposits, not withdrawals, are available for both EOS-USDT and TRC-20-USDT based transactions. OMNI-USDT is yet to be back online for either deposits or withdrawals.
Also following the upgrade, KuCoin informed users that BTC, ETH, USDT have all generated new deposit addresses. The exchange noted that despite the fact that the old addresses are still functional, it is recommended for every user to update their deposit addresses as soon as possible. The exchange affirmed that all services will be available in a short while.
KuCoin Hack In Retrospect
The security mishap suffered by KuCoin currently ranks as one of the biggest cryptocurrency exchange hacks to date. As Blockchain.news earlier reported, the hack was discovered following the suspicious withdrawal of large amounts of Bitcoin, ERC-20, and Ether from its hot wallets worth about $150 million.
Despite the hack affecting the site's hot wallets, the cold wallets were reportedly shielded and the exchange responded to the hackers by collaborating with other exchanges including Binance, Bitfinex, Huobi Global amongst others to foil the attack. Through the collaboration by the entire crypto community, KuCoin CEO, Johnny Lyu announced that they have found sufficient evidence to identify the criminals behind the massive hack on the crypto exchange.
With initial fears of going bankrupt, the exchange was set to pay compensations to users from KuCoin's insurance funds which the CEO noted is enough to entirely cover the hacked funds.
Image source: Shutterstock
Read More