PayPal Co-Founder Peter Thiel Injects $30 Million into Crypto Firm BlockFi to Improve Cash Flow and Expand Product Lines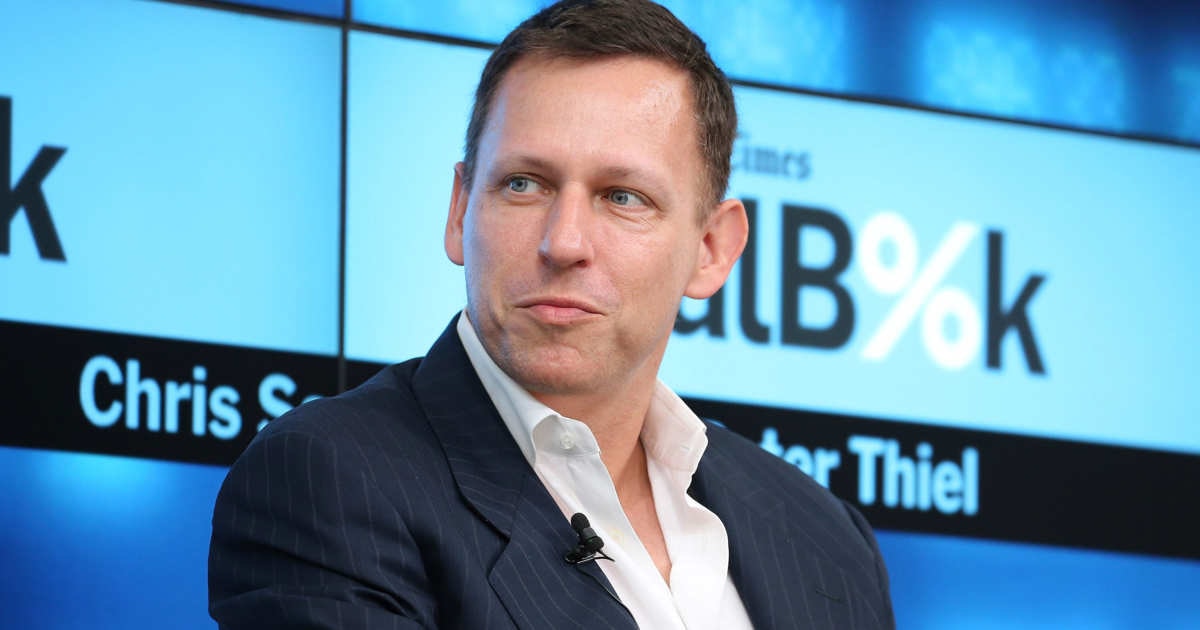 Venture capitalist and PayPal co-founder Peter Thiel is backing New York-based BlockFi in a new funding round of $30 million.
The series B offering was led by Valar Ventures, which is a venture capital company backed by PayPal co-founder Peter Theil. Other investors in the offering round included Winklevoss Capital, Avon Ventures, Morgan Creek Digital, CMT Digital, PJC, and Akuna Capital. New investors included Purple Arch Ventures, Arrington XRP Capital, Kenetic Capital, HashKey Capital, and Castle Island Ventures.
BlockFi CEO Zac Prince said, "We decided to raise the Series B offering to expand our balance sheet and give ourselves the capacity to invest in things we want to do this year."
Product diversification
BlockFi plans to use the $30 million in new funding to expand its staff team and develop new products.
Prince revealed that having HashKey as a Hong Kong-based investor will assist BlockFi in expanding into Singapore later this year. While BlockFi has been serving consumers in the region, this would be its initial physical presence there. Prince stated that BlockFi aims to attract lots of institutional customers in the Asia Pacific region, given that the number of asset managers, mining companies, and exchange and market maker exist there. The company also intends to attract more retail customers in the region as it translates its products and site into local Asian languages.
Prince stated that the firm intends to diversify its products further beyond the crypto lending sector. He mentioned, "We'll be more and more be recognized as a diversified financial services entity and less and less associated with the crypto lending category."
For instance, BlockFi aims to issue reward cards and credit cards that make it easier for consumers to receive crypto rewards or spend cryptocurrency when making purchases.
BlockFi intends to introduce a mobile app and the capacity to withdraw and deposit fiat wire transfers in the first quarter of this year. The company wants to provide an automated clearing house (ACH) payments in the second quarter of this year.
The company reports having over $650 million as crypto assets on its platform, a 160% rise from the $250 million in assets it reported in 2019 August, with a zero percent loan loss rate. In January 2020, the firm announced a slight decrease in yield for customers lending Ether and Bitcoin, caused by a more bullish crypto market.
Since last year, BlockFi offers crypto-backed loans, trading products, and interest accounts. The firm has recently begun to make a push into crypto trading, thus allowing users to swap between different kinds of crypto assets. The company is best known for its crypto lending services – the firm lets users leverage their crypto as collateral for a fiat currency loan or deposit their cryptocurrency in "crypto saving accounts" products that let users earn interests on their Ethereum, Bitcoin, and other cryptocurrencies. But critics claim that such offerings carry huge risks with no or little regulatory conditions on the crypto industry.
However, the company is seeing significant growth. Prince mentioned that the firm's revenue increased by 20-fold since January last year.
Image via New York Magazine
Read More